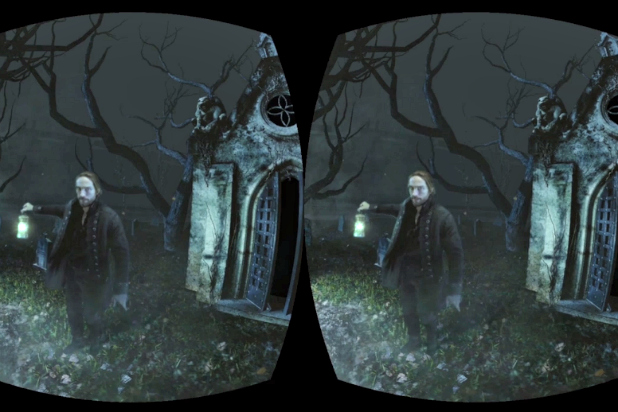 Gaming is about to get a lot more (virtually) real.
The Oculus Kickstarter will give birth to the highly anticipated Rift in 2016's first quarter, when it will ship to consumers, the company said on Wednesday. Pre-orders will begin later this year.
Oculus VR boasts that its Rift will deliver a consumer virtual reality experience full of compelling content, a full ecosystem, and a fully-integrated hardware/software tech stack.
"It's a system designed by a team of extremely passionate gamers, developers, and engineers to reimagine what gaming can be," the virtual reality company stated.
Also Read: Why Virtual Reality Could Generate $150 Billion for Hollywood By 2020
The Oculus Rift promises to build on the presence, immersion, and comfort of the Crescent Bay prototype, including an improved tracking system that supports both seated and standing experiences, as well as a refined industrial design and updated ergonomics for a more natural fit.
In the coming weeks, Oculus plans to reveal details around its hardware, software and input, as well as unveil unannounced made-for-VR games and Rift experiences.
The company's blog will have more technical specs next week. It also teased a big presence at upcoming gaming expo E3 by saying, "this is only the beginning."
Also Read: 'Lip Sync Battle' Becomes First TV Series Filmed in Virtual Reality
Here are some first-look photos: