Fifteen years ago, as struggling producer, I was walking in Kings Cross, the red light district in Sydney, holding my bag in a protective manner that implied I was on the defensive. My friend Mary was walking beside me and asked, "Why are you holding your bag like that?"
I replied " In case someone tries to steal it." She looked at me dumbfounded and asked, "What are you afraid they're going to do? Pay off your credit cards?"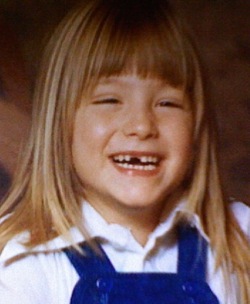 I have embarked on a new venture — my own production company — in a climate of financial fear and loathing, and I intend to harness the same instincts that led me out of my own humble financial beginnings into the world of film production. Working class Aussie girl takes on Hollywood?
Yes I can!
I grew up in a South Australian suburb called Elizabeth. As much as it shares the same name as the Queen, Elizabeth is as far away from royalty as you can possibly imagine. I lived in government housing (my concrete and steel post-modern Venice loft is not such a departure), was raised by a single mother with three siblings and went off to law school with a skip in my step.
When I say skip it was more like a sprint.
I was going to rise up out of hardship and find a way into a life in film and a mere lack of funds wasn't going to stop me. I went to law school not really thinking that I couldn't actually afford it, until I found myself, well, unable to pay my fees. A small, but some might say, important detail. BUT — and here's where I really started to educate myself — I inverted my new circumstances to my benefit.
I waitressed to support myself (impressive, you say, never heard that one before) while I volunteered in theater and film production, learning on a steep curve. The point is, my unfortunate circumstances forced me to create opportunities for myself and really clarify what it was I wanted to do with my life.
In all this personal history lies a parallel with my approach to our current times. The last year has shown us the unsettling results of the writers' strike, the devastation of the financial collapse (or as I call it, the financial doubling over and writhing on the ground in agony).
So what do I do? Depart my comfortable life as an employed film executive and start a new company. No health insurance, no nothing.
Bruna, I hear you say, you are clearly insane. BUT — what I do know is that no matter what the external circumstances, people will always want to see good movies, ergo, people will always have to make them. Good movies. Movies that matter — whether that is to purely entertain and make people laugh and forget for a while or to make people think deeply and feel inspired.
Again, my instinct is to invert the circumstances and draw inspiration out of devastating times.
Maybe it's the characteristic of an optimist, but I have the type of head that always looks forward. Sometimes it looks down momentarily to check that my feet are still on the ground. But I've come to realize that's a cultural reflex. You're not an Australian if they're not planted firmly on the ground.
Someone said to me the other day, "God, I'd hate to be a young person starting out in this business today." But I maintain that it can be done just like it always was. Young writers can wait tables and write, directors can drive cabs and make shot lists in their heads, young producers can read that waiter's script while they stand in the job line, borrow a camera from their parents and give it to the cab-driving director.
Actors have always been willing to act for nothing, just the experience (and a hyperbolic compliment).
Because — at the risk of sounding irritatingly earnest — in the midst of these times, my sense is that people still care about making movies that matter and goodwill prevails.
As Blanche Dubois said, "I've always depended on the kindness of strangers." Or in my case, a kind film executive or friend willing to pick up the tab for lunch.
My name is Bruna Papandrea, and I am an optimist.