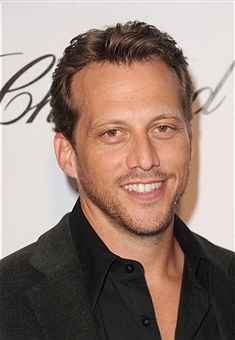 Ari Sandel won an Oscar in 2007 for his live-action short film "West Bank Story" and now he's attached to direct "The DUFF" for CBS Films, TheWrap has learned.
Josh A. Cagan ("Bandslam") adapted the coming-of-age novel by Kody Keplinger.
Story follows a 17 year-old girl who believes she is the "designated ugly fat friend." She subsequently struggles to maintain her sense of identity while juggling a tumultuous home life.
McG and Mary Viola are producing the high school movie for Wonderland Sound and Vision. The film will be executive produced by Vast Entertainment's Lane Shefter Bishop, who brought the project to Wonderland.
CBS Films acquired rights to the project in November 2011, as TheWrap exclusively reported. The studio's executives are currently in Cannes for the world premiere of the Coen brothers' folk music tale "Inside Llewyn Davis," which CBS Films opens December 6.
Sandel previously worked with the Wonderland team on the second season of Warner Bros.' popular web series "Aim High," which starred Jackson Rathbone and Aimee Teegarden. He also directed Vince Vaughn's 2006 concert documentary "Wild West Comedy Show: 30 Days & 30 Nights – Hollywood to the Heartland."
Sandel is represented by WME and Principato-Young Entertainment.