UPDATED: Additional films added to match the Academy's final list.
The British aren't coming.
But the Albanians are, and the Algerians, and the Argentines, and on through the Venezuelans.
In the Oscar Foreign-Language category, 65 countries have announced their official submissions to the Academy.
The Academy allows each country to submit a single film, chosen by an authorized body and made with the creative input of filmmakers from the country. These screened and vote on by Academy members.
A special foreign-language committee then adds three films to the top six vote-getters to make up a preliminary shortlist, which will be announced in January.
A second round of voting will then narrow the nine shortlisted films down to the five nominees.
Although the process can be infuriating and hard to predict, current candidates that seemed positioned to do well include Mexico, with the upcoming Roadside Attractions release "Biutiful," as well as Algeria, Canada, Denmark and France.
Thailand and Greece, on the other hand, are probably counting on the generosity of the special committee.
Here's a roundup of the films announced, with links to websites and trailers.
ALBANIA: "East, West, East"
Director: Gjergj Xhuvani
A cycling team from Albania discovers that revolution has broken out in their country while they're in France for a tournament. Trailer (but turn off the sound, because this is just noise).
ALGERIA: "Outside the Law"
Director: Rachid Bouchareb
This controversial entry at Cannes and Toronto Looks at the Algerian struggle for independence through three brothers. Jonathan Romney: "A tense, energetic historical drama on a grand scale – somewhere between Bertolucci and Michael Mann." Website.
ARGENTINA: "Carancho"
Director: Pablo Trapero
To follow its 2010 Foreign-Language winner "The Secret in Their Eyes," the country opts for a noir thriller. The film stars Ricardo Darin, the star of "The Secret in Their Eyes," as an ambulance-chasing lawyer in a shady underground world in which traffic accidents are routinely staged as a way to make money on insurance fraud. Daniel Kasman: "Trapped in the video-smoothed moral squalor, the film has the inevitability of a noir—a genre touchstone its starkly action-filled conclusion reinforces—but none of that genre's uncertainty" Trailer.
AUSTRIA: "La Pivellina"
Directors: Tizza Covi and Rainer Frimmel
A modern take on Italian neo-realism of the 1940s, the essentially non-narrative film follows a trio of circus performers who take in an abandoned baby. Andrew Schenker: "The film benefits in no small measure from its sense of intimacy with its marginal locations," but "the film's rather sparse array of material begins to point up an essential thinness to the project."
Website.
AZERBAIJAN: "The Precinct"
Director: Ilgar Safat
First-time director Safat tells the story of a photographer who winds up in a remote police precinct after an auto accident. The website says it mixes "the uncanny with the mysterious" in its attempt to showcase modern relationships.
Website.
BANGLADESH: "Third Person Singular Number"
Director: Mostofa Sarwar Farooki
One of the key current Bangladeshi filmmakers focuses on a young woman who is shunned when her live-in relationship with her boyfriend ends. Jay Weissberg: "a thoroughly modern, stylistically assured story of a young woman … negotiating independence in a society unwilling to grant single females a place of their own."
Website.
BELGIUM: "Illegal"
Director: Olivier Masset-Depasse
Immigrant rights take center stage in the winner of the SACD prize at Cannes' Directors Fortnight, which follows a Russian woman who is arrested and separated from her 14-year-old son while living in Belgium illegally.
Trailer.
BOSNIA AND HERZEGOVINA: "Cirkus Columbia"
Director: Danis Tanovic
Tanovic, whose "No Man's Land" was an Oscar nominee in 2002, sets his romantic drama in the Balkans at the turn of the 21st century, when a prosperous exile returns to his small town in Herzegovina and finds that his money isn't enough.
Subtitled clips: 1. 2. 3.
BRAZIL: "Lula, the Son of Brazil" ("Lula, o filho do Brasil")
Director: Fabio Barreto
Third-generation filmmaker Barreto has drawn mixed reviews for his lavish biopic of Brazilian president Luiz Inacio da Silva, which ranges from his birth in 1945 to his ascension to union leadership in 1980. "We have not made a film about a politician or the president, but about a common man, his family and his extraordinary ability to overcome difficulties," says producer/creator Luiz Carlos Barreto.
Website.
Trailer.
BULGARIA: "Eastern Plays"
Director: Kamen Kalev
A Directors Fortnight entry at Cannes, Kalev's urban drama is set in the underbelly of Sofia, where a drug-addicted artist becomes embroiled in racially-motivated gang violence. Ray Bennett: "Dark but intriguing look at youthful struggles in a racially torn Bulgarian city."
Website.
CANADA: "Incendies"
Director: Denis Villeneuve
A recent Sony Classics acquisition, this popular Venice, Telluride and Toronto drama follows siblings as they journey to the Middle East in search of the father and brother they never knew about. Jason Anderson: "a work of searing intensity, terrible beauty and great emotional power."
Website.
CHILE: "The Life of Fish"
Director: Matias Bize
The story of a Chilean who returns to his home country after 10 years in Germany, planning to say his goodbyes before relocating permanently to Berlin, "The Life of Fish" takes place in real time as its protagonist, in the words of director Bize, "spends 83 minutes confronting his past and his present." Boyd Van Hoeij: a "slow-burning yakfest … loquacious and ultimately poignant."
CHINA: "Aftershock"
Director: Feng Xiaogang
The top-grossing Chinese film in the country's history, "Aftershock" deals with a 1796 earthquake that killed more than 240,000 people in northern China through the human drama of a mother forced to return to the city where she'd had to make a devastating choice decades earlier. Edmund Lee: "Viewers will be relieved to find that director Feng Xiaogang … has largely kept his inner Roland Emmerich in check."
Trailer.
COLOMBIA: "Crab Trap"
Director: Oscar Ruiz Navia
Ruiz Navia's feature debut is a moody, meditative film that finds an understated political subtext in the story of a mysterious man on the run who comes to a small coastal village looking for a boat that'll help him get away – but all the boats in this fishing town are out to sea, so he's forced to bide his time as the tension mounts. John Anderson: "Landscape and dreamscape, like the clashing worldviews of the characters, meet in 'Crab Trap,' whose effect is an existential disequilibrium. If Samuel Beckett ever went to the beach, this is what he might have thought about."
Trailer.
COSTA RICA: "Of Love and Other Demons"
Director: Hilda Hidalgo
That Latin American staple, magical realism, comes courtesy of a novel by Gabriel Garcia Marquez, in which the teenaged daughter of a marquis is thought to be possessed after she's bitten by a rabid dog. Movies Kick Assblog: "a handsomely crafted picture that fails to stimulate anything other than the eye."
Trailer.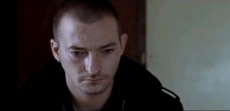 CROATIA: "The Blacks"
Directors: Goran Devic and Zvonimir Juric
In what has been described as the first Croatian film to address the country's war crimes, a group of paramilitary soldiers retrieves its dead and faces its past. Doug Cummings: "a trancelike, psychological thriller about a group of Croatian special forces."
Trailer.
THE CZECH REPUBLIC: "Kawasaki's Rose"
Director: Jan Hrebejk
The family of a well-known psychiatrist and dissident are shaken when he's revealed to have been a state informer. Guy Lodge: "Can easily imagine it as a nominee."
Website.
DENMARK: "In a Better World"
Director: Susanne Bier
Bier, whose previous films include the original version of "Brothers" and the Oscar nominee "After the Wedding," looks at two Danish families brought together by the friendship between two 10-year-old boys and an act of violence in defense of one of the boys. Brad Brevet: "a fascinating look at the difference between revenge, pacifism and forgiveness … a beautiful exploration of human instincts and our interpretation of knowing what's right and what's wrong."
Trailer.
EGYPT: "Messages from the Sea"
Director: Daoud Abdel Sayed
Veteran Egyptian director Sayed ("Land of Fear") returns with his first movie in nearly a decade, a drama about a doctor who returns to Alexandria, the city of his youth, and connects with a mysterious young woman. Jay Weissberg: "this surprisingly femme-empowered tale refuses to offer salvation, opting to enter inside the protags' unfulfilled longings through a felicitous combo of perfs, music and atmospheric lensing."
Trailer.
ESTONIA: "The Temptation of St. Tony"
Director: Veiko Ounpuu
Ounpuu's surreal, moody, absurdist black-and-white film about a factory manager is certainly one of the most adventurous, experimental Oscar submissions. Nicolas Rapold: "Estonian filmmaker Veiko Õunpuu follows the lead of Bosch and other painters in taking St. Anthony's demonic torment as an inspiration to strut his stuff."
Website.
ETHIOPIA: "The Athlete"
Directors: Davey Frankel and Rasselas Lakew
The story of marathon runner Abebe Bikila, the first African athlete to win an Olympic gold medal, and a national hero who a few years after his Olympic triumphs had to cope with an auto accident that robbed him of the use of his legs. Larry McGillicuddy: "sounds like your typical sports underdog story, but has an interesting structure and some unique qualities that help it rise above other examples of the genre." Trailer.
FINLAND: "Steam of Life"
Directors: Joonas Berghail and Mika Hotakainen
A rare foreign-language documentary submission, the film is a series of vignettes in which Finnish men sit in saunas and talk about their lives. A DocuWeeks and Hot Docs submission with a devastating musical finale, it's already legendary for reducing audiences to tears.
Facebook page.
FRANCE: "Of Gods and Men"
Director: Xavier Beauvois
Winner of the 2010 Cannes Grand Prix award (the runner-up to the Palme d'Or), Beauvois' film tells the story, loosely based on a real incident, of a group of French Christian monks whose lifestyle is threatened by violent Islamic fundamentalists. The upcoming Sony Classics release garnered largely positive reviews, though Matt Noller called it "somber and respectful to a fault: the Cannes equivalent of Oscar bait."
Website.
GEORGIA: "Street Days"
Director: Levan Koguashvili
The lead character in this gritty, absurdist drama is a homeless heroin addict offered a deal by the authorities: introduce a minister's son to drugs so that we can blackmail the minister, and we won't send you to jail. The film looks both at a lost generation of the middle aged in post-Soviet Georgia, and at kids without inspiration or purpose. Andrew Robertson: "It should be no surprise that heroin screws you up, but 'Street Days'' style, setting, and skill show that there's more than that that can destroy a life, if not a whole generation." Trailer.
GERMANY: "When We Leave"
Director: Feo Aladag
A young mother leaves her abusive husband in Istanbul and flees to her family in Berlin, but finds herself shunned. Kent Turner: "Fortunately, the pace has a constant forward motion that plows through the awkward melodramatic moments."
Website.
GREECE: "Dogtooth"
Director: Yorgos Lanthimos
Another daring, unconventional entry ("hyperrealist sci-fi," says Karina Longworth) in which a strange upper-class family teaches their kids an alternate language and a series of weird games. Roger Ebert: "'Dogtooth' is a bizarre fantasy that takes the concept of home schooling to squirmy extremes … 'Dogtooth' is like a car crash. You cannot look away."
Website.
GREENLAND: "Nuummioq"
Directors: Torben Bach and Otto Rosing
Greenland's first Oscar entry ever sounds like a real tearjerker: a carpenter is diagnosed with terminal cancer, and joins a childhood friend on one last boat trip to the fijords. Todd McCarthy: "an engagingly low-key and increasingly contemplative look at a man's journey across land and water to new-found self-awareness." Trailer.
HONG KONG: "Echoes of the Rainbow"
Director: Alex Law
Extremely popular in its home country, this semi-autobiographical period piece is set in Hong Kong in the 1960s, and follows a working-class family struggling to survive in a time of corruption and class division. Edmund Lee: "Detractors will deride this nostalgic melodrama for being preachy, borderline saccharine, and mawkishly life-affirming; but those, in this age of plenty, are precisely what lift 'Echoes of the Rainbow' above our cinema's usual fare."
Trailer.
HUNGARY: "Bibliotheque Pascal"
Director: Szabolcs Hajdu
This defiantly untraditional, surrealistic collection of cinematic references, fantasy sequences and nightmarish depravity has prompted film festival walkouts and some savage reviews ("toxic cinetrash," said Neil Young), but some are impressed by Hadju's audacity. Simon Foster: "it is also a moving, involving story, its harsher elements balanced by always seeming to have its heart in the right place."
Website.
ICELAND: "Mamma Gogo"
Director: Fridrick Thor Fridriksson
It may not be intended as a sly nod to the Oscar game, but this semi-autobiographical film features clips from Fridriksson's "Children of Nature," which was itself a Foreign-Language nominee in 1991. The movie centers on an unsuccessful director trying to cope with a mother in the early stages of Alzheimer's. Elliot V. Kotek: "The faintly comedic mood throughout the movie lends it the ability to sustain some ethereal poetics."
INDIA: "Peepli [Live]"
Director: Anusha Rizvi
A comedy that takes a Frank Capra-style approach to a serious problem: a poor family in India, on the verge of losing their farm, decide to take advantage of a government program that pays survivors if a family member commits suicide. Kirk Honeycutt: "a satisfying comic gem."
Website.
INDONESIA: "How Funny (This Country Is)"
Director: Deddy Mizwar
A recent university graduate looking for work winds up tutoring a gang of young thieves in a satiric film that tackles societal ills with a humorous touch. Nauval Yazid: "this film recalls the glory days of not-so-old Indonesian cinema: of mixed drama and comedy, whose stories were often grounded in the struggling lives of the middle class in Jakarta, often seen laughing about the hardship."
Trailer.
IRAN: "Farewell Baghdad"
Director: Mehdi Naderi
Theatrical and documentary director Naderi's first narrative feature is set in Iraq, and deals with both American and Iraqi soldiers during the war in that country.
Trailer.
IRAQ: "Son of Babylon"
Director: Mohamed Al-Daradji
Another film set in the Iraq war – but this one focuses on ordinary Iraqis, and on Saddam Hussein's genocidal campaign against the Kurds. Set in 2003, it follows a woman and her grandson as they travel across the country trying to find out what happened to her son. Amber Wilkinson: "The road trip device may be a familiar one but it is a choice that broadens the appeal and accessibility of the film and takes it away from more political machinations into the realm of simpler storytelling."
Facebook page.
ISRAEL: "The Human Resources Manager"
Director: Eran Riklis
It's a grim setup for a film with a significant comic element: a bureaucrat at a Jerusalem bakery must accompany the body of a worker killed in a suicide bombing to her hometown for identification. Ray Bennett: "The film has wit and character, and the central mission sees many unexpected complications before [it] arrive[s] at a warm and compassionate conclusion."
Israeli Film Center page.
ITALY: "La Prima Cosa Bella" ("The First Beautiful Thing")
Director: Paolo Virzi
Italy's last win was with "Life is Beautiful," a comedy about a serious subject. "The First Beautiful Thing" goes for that mixture, dealing with a college professor who returns home to care for his dying mother. James van Maanen: "One of the delights of this filmmaker is that he never pushes an agenda; he just lays out character and situation and lets these come up with events that, if singled out, might seem crazy, but as shown here are just part of 'family.'"
Trailer.
JAPAN: "Confessions" ("Kokuhaku")
Director: Tetsuya Nakashima
A middle-school teacher tells her students that two of them murdered her four-year-old daughter, and that she's going to be revenged in a film that's clearly not for the conservative or the faint-of-heart. Aaron Hillis: "Hopping between points of view at an unsettlingly drowsy pace, shot in depressed blue-grays and sustaining a low-lying tension through its soundtrack drone … this ethereal and sinister daydream explores (unleashes?) the psychological breaking points of the aggrieved, the groupthink of bullies, and the potentially toxic outcomes of untreated mommy issues."
Website.
KAZAKHSTAN: "Strayed"
Director: Akan Satayev
Commercial, film and television director Satayev's entry is a genre picture of sorts, a moody, dark thriller that initially seems to occupy the same kind of territory as "The Vanishing": a man is on the road with his wife and son when his car breaks down. The next morning his family is missing, and the occupants of a nearby house might know more than they're saying … but things may not be what they seem. Robert Koehler: "its initially involving conundrums surrounding the disappearance of a man's wife and son lose much of their power as everything gets explained."
Trailer.
KYRGYZSTAN: "The Light Thief"
Director: Aktan Abdykalykov
This slow-paced film looks at the troubles in post-Soviet territories through the character of a small mountain village's electrician, who helps the townspeople steal their power from a local grid. Steve Kupferman: "Breathtaking shots of grassy landscapes, humble interiors, yurts, and homespun horsemanship make the film worth the price of admission … but a relentless adherence to realism prevents anything of consequence from happening to 'The Light Thief's' cast of characters."
LATVIA: "Hong Kong Confidential"
Director: Maris Martinsons
"One week in one of the most exotic and picturesque cities of the world," runs the tagline as screenwriter, producer and former music video director Martinsons follows six characters, including a Hong Kong woman and the Englishman she meets.
Facebook page.
MACEDONIA: "Mothers"
Director: Milcho Manchevski
Juggling three different stories in three different locations, "Manchevski composes," wrote Toronto Film Festival co-chairman Piers Handling, "a kind of report card on the present state-of-mind of his country." The film begins with fiction and ends with documentary.
Website.
MEXICO: "Biutiful"
Director: Alejandro Gonzalez Inarritu
Gonzalez Inarritu's somber drama is the most high-profile submission in the entire field, and the only one considered to have a chance at a Best Picture nomination. Featuring a remarkable performance from Javier Bardem as a man struggling to raise two children in the slums of Barcelona, the grim but haunting film divided critics at Cannes and Toronto, but its advocates are passionate. Jeff Wells: "a sad, deeply touching hard-knocks, lower-depths drama in the tradition … of Roberto Rosselini's 'Open City' or Vittorio DeSica's 'The Bicycle Thief.'"
Website.
THE NETHERLANDS: "Tirza"
Director: Rudolph van den Berg
Based on a novel by Arnon Grunberg, the drama deals with a man who travels to Namibia to track down his daughter, who disappeared while on vacation there. He's assisted by a child prostitute – but, says the film's official synopsis, "the heat, his drinking and bad memories combine to unhinge him."
Website.
NICARAGUA: "La Yuma"
Director: Florence Jaugey
The trailer and synopsis suggest "8 Mile" meets "Million Dollar Baby": "a strong-willed and rebellious girl from the poor neighborhoods of Managua … dreams of being a boxer." Movies Kick Ass: "a refreshing, utterly exciting experience … structurally and in execution … more akin to Neorealism than 'Rocky.'"
Trailer.
NORWAY: "Angel"
Director: Margareth Olin
The first work of narrative fiction from a documentary filmmaker follows a young woman and new mother attempting to overcome a heroin addiction. Reel Film Reviews: "a pervasive air of authenticity that initially proves effective at compensating for the overtly familiar storyline, with the atmosphere of gritty realism perpetuated by Bonnevie's stirring turn as the downtrodden central character."
Facebook page.
PERU: "Undertow"
Director: Javier Fuentes-Leon
The subject matter is daring: a Peruvian fisherman who is not out of the closet is haunted by the spirit of his lover, who has drowned. David Wiegand: "This small film's accomplishments are many, but not the least is its ability to take a human story and frame it as a parable, without losing a bit of credibility or irresistible heart."
Website.
THE PHILIPPINES: "Noy"
Director: Dondon Santos
A fictional movie about a young filmmaker who lies and bribes his way into getting an assignment to chronicle the presidential campaign of Noynoy Aquino, "Noy" incorporates actual footage of the Aquino campaign – and of actor Coco Martin, pretending to be a journalist on the campaign trail. The problem, says Francis Cruz, is that it doesn't really work: "nothing more than a disposable drama that disguises itself with the most current of political flavors to achieve only a semblance of relevance."
Website.
POLAND: "All That I Love"
Director: Jacek Borcuch
Music, sex and politics: as the Solidarity movement gains strength in the Poland of the early 1980s, four friends form a punk band that flies in the face of a socialist government reacting to the social turmoil. Nominated for the Grand Jury Prize at Sundance, where the catalog called it "a bracing, potent reminder that the personal can't be easily separated from the political."
Website.
PORTUGAL: "To Die Like a Man"
Director: Joao Pedro Rodrigues
This may be one of the most polarizing films in the mix – Rodrigues, who's been compared to Pedro Almodovar as a provocateur, has made a dark, surreal, sad comic exploration of sexuality that follows an aging drag queen contemplating a sex-change operation. Reviews have been wildly mixed. Glenn Kenny: "What does one conclude about a picture that falls short of greatness in such a way? I can only register my frustration, and note nonetheless that I was glad to have sat through it anyway."
Trailer.
PUERTO RICO: "Miente"
Director: Rafi Mercado
The "Black Swan" of the foreign-language category? Based on the Javier Avila novel "Different," "Miente" ("Lie") follows a young artist losing his grasp on the boundary between fantasy and reality. Its producer Frances Lausell calls it "a Latino psychological thriller with a unique visual style."
Trailer.
ROMANIA: "If I Want to Whistle, I Whistle"
Director: Florin Serban
Winner of the Silver Bear at the 2010 Berlin International Film Festival, Serban's prison-set drama was shot using inmates at minors and youth penitentiaries as actors, including the lead role of an 18-year-old on the verge of being released. Kirk Honeycutt thought it wasn't worthy of the Romanian renaissance that also produced "Police, Adjective" and "4 Months, 3 Weeks and 2 Days": "a mostly failed exercise in hand-wringing over misguided youth and juvenile delinquency."
Website.
RUSSIA: "The Edge"
Director: Aleksei Uchitel
One of the few entries to take place around World War II, a conflict beloved of Oscar foreign-language voters, "The Edge" is set in Siberia shortly after the war, when battle-scarred survivors of the conflict race steam locomotives at breakneck speeds through the forest.
Trailer.
SERBIA: "Besa"
Director: Srdjan Karanovic
A World War I-era story of the wife of a Serbian soldier and the uneducated Albanian who has sworn to look after her during the war. The film won the prize of the International Film Clubs Federation at the Moscow Film Festival.
Trailer.
SLOVAKIA: "The Border" ("Hranica")
Director: Jaroslav Vojtek
Another rare documentary submission; the border in question runs through the middle of a village in Eastern Europe, and was abruptly added one night in 1947, separating the town into Soviet and Czechslovokian sections and dividing estates and even the town cemetery.
Website.
SLOVENIA: "9:06"
Director: Igor Sterk
A police investigator becomes obsessed with one of his cases, moving into the apartment of a deceased man and gradually assuming his identity. The film swept the Slovenian Film Festival last October, winning nine awards. Rick McGrath: "ostensibly a fairly simple police mystery story – a man is dead, foul play? — which director/writer Igor Sterk has dressed up with a complete wardrobe of cool and clever ideas that transforms a death into a study of the amiss and suicide-seeking mind."
Insomnia World Sales website(includes trailer).
SOUTH AFRICA: "Life, Above All"
Director: Oliver Schmitz
Based on the Allan Stratton novel "Chanda's Secrets," the drama deals with a 12-year-old girl in rural South Africa, and the stigma that AIDS leaves on her family. Guy Lodge: "Schmitz largely avoids pedantic moralizing to observe instead the rituals and reservations of community, a large faction of which is still in denial of the crisis decimating their numbers."
Website.
SOUTH KOREA: "A Barefoot Dream"
Director: Tae-gyun Kim
An inspirational sports movie (the sport being soccer) set in tumultuous times in East Timor, Tae-gyun Kim's film is based on the true story of Korean soccer star Shin-hwan Kim, who after his playing days worked to create a national youth soccer team. 10 Magazine: "slightly cheesy but heart-warming."
Trailer.
SPAIN: "Tambien la Lluvia" (Even the Rain")
Director: Iciar Bollain
Actress/director Bollain intercuts two different stories of money and exploitation: one of a crew of filmmakers (including Gael Garcia Bernal) shooting a movie in Bolivia, and one of Christopher Columbus' arrival in the same country more than five centuries earlier. Christine Estima: "Director Bollain … paces this tightly woven narrative with a strong tension that's felt throughout, and the 'money talks' motifs are subtle without being obscure."
Trailer.
SWEDEN: "Simple Simon"
Director: Andreas Ohman
The title character is a teenage boy with Asperger's syndrome, whose insistence on rituals and patterns is disrupted when his brother breaks up with his longtime girlfriend. To restore order, Simon tries to find another girlfriend for his brother, in a comedy designed, says director Ohman, to let viewers "see the world from [Simon's] perspective."
Website.
SWITZERLAND: "La Petite Chambre"
Directors: Stephanie Chuat and Veronique Reymond
Chuat and Reymond are both onetime actresses who co-directed the short "Berlin Backstage" in 2004. Their first feature deals with an aging man who resists the idea of going into a retirement home, and battles with the young nurse sent to look after him.
Locarno Film Festival page.
TAIWAN: "Monga"
Director: Doze Niu
A gangster saga set in Taipei, the film follows a group of teenagers who are drawn into the brutal underworld order. Edmund Lee: "more refreshing than it has any right to be … an energetic coming-of-age story that progressively morphs into a brutal, tragic, and thoroughly engrossing blood saga."
Website.
THAILAND: "Uncle Boonmee Who Can Recall His Past Lives"
Director: Apichatpong Weerathesakul
The 2010 Cannes Palme d'Or winner is by all reports wholly uncategorizeable, a meditation on mortality that somehow manages to incorporate a runaway water buffalo, a princess who mates with a talking catfish and ghost-monkeys. Eric Kohn: "a melding of poetic and comic forces, yielding an experience defined by sheer ingenuity."
Trailer.
TURKEY: "Bal" ("Honey")
Director: Semih Kaplanoglu
The third in a trilogy that also includes "Yumurta" ("Egg") and "Sut" ("Milk"), the largely wordless "Bal" centers on a six-year-old boy whose life is shaken when his beekeeper father doesn't return from a two-day trip. Yoel Meranda: "very clearly, unshakably profound."
Trailer.
URUGUAY: "A Useful Life"
Director: Federico Veiroj
It is, perhaps, a movie for those who love the ritual of going to the movies – a quiet, measured black-and-white film about the day-to-day life of the programmer who's spent two decades working in a movie theater that's now on its last legs. It reportedly won a rare round of applause at its Toronto Film Festival press & industry screening. Daniel Kasman: "wonderfully trim and sensitive."
Trailer.
VENEZUELA: "Hermano"
Director: Marcel Rasquin
Winner of the Audience Choice Award for best feature at the Los Angeles Latino International Film Festival, Rasquin's film is about a pair of brothers who dream of soccer as a way out of the slums of Caracas.
Website.