I'll be breaking down the Oscar shorts categories before long; in the meantime, here's a look at the nominees competing for the Animated Short and Live-Action Short Oscars.
Animated Shorts:
"French Roast"
Director: Fabrice O. Joubert
Production company: Pumpkin Factory/Bibo Films
Length: 8 minutes
Website
Trailer:
"Granny O'Grimm's Sleeping Beauty"
Director: Nicky Phelan
Producer: Darragh O'Connell
Production company: Brown Bag Films
Country: Ireland
Length: 6 minutes
Website
Excerpt:
"The Lady and the Reaper (La Dama y la Muerte)"
Director: Javier Recio Gracia
Production companies: Kandor Graphics and Green Moon
Country: Spain
Length: 8 minutes
Misc: Antonio Banderas is one of the producers
Website
Trailer:
"Logorama"
Producer: Nicolas Schmerkin
Production company: Autour de Minuit
Country: France
Length: 18 minutes
Misc: Created entirely from familiar logos; features killer Ronald McDonald pursued by Michelin Men police.
Production company website
Trailer:
"A Matter of Loaf and Death"
Director: Nick Park
Production company: Aardman Animations Ltd.
Country: UK
Length: 30 minutes
Website
Trailer:
And then the Live-Action Short nominees:
"The Door"
Director: Juanita Wilson

Producer: James Flynn
Production company: Octagon Films
Country of origin: Ireland
Language: Russian
Running time: 17 minutes
Description: "The viewer bears witness to the universal tragedy of Chernobyl through the eyes of one man," reads one description of the fragmented, impressionistic film, set in Russia, which opens with the theft of a door.
Website

"Instead of Abracadabra"
Director: Patrik Eklund
Producer: Mathias Fjellstrom
Production company: Direktorn & Fabrikorn
Country of origin: Sweden
Langage: Swedish
Running time: 22 minutes
Description: Comedy about a man who lives with his parents but dreams of becoming a great magician.
"Kavi"
Director-producer: Gregg Helvey

Country of origin: USA
Language: Hindi
Running time: 19 minutes
Description: 2009 Student Academy Award winner uses documentary-style techniques in story of Indian child who tries to escape from a life of forced labor in a brick kiln.
"Miracle Fish"
Director: Luke Doolan
Producer: Drew Bailey
Production company: Druid Films 

Country of origin: Australia
Language: English
Running time: 18 minutes
Description: A shy eight-year-old boy, mercilessly teased by his classmates, wishes they'd all disappear and then wakes from a nap to find that they may have done exactly that.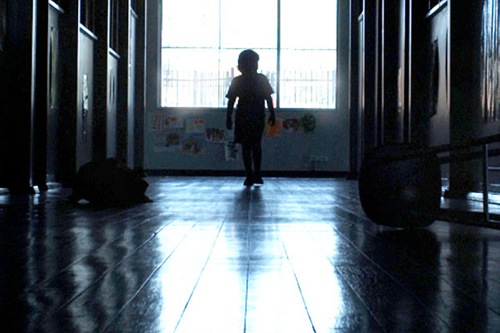 "The New Tenants"
Director: Joachim Back
Producer: Tivi Magnusson
Production company: Park Pictures
Country of origin: Denmark, USA
Language: English
Running time: 20 minutes
Description: Vincent D'Onofrio and Kevin Corrigan star in a comedy, shot in New York's Chelsea Hotel, in which two men suffer through a disastrous moving day and learn the strange history of their new apartment. Producer Tivi Magnusson was nominated last year in this category for "The Pig." Also stars Jamie Harrold and Liane Balaban (below).