While the intergalactic conflicts of giant alien robots rage on in 3D in one screening room this weekend, Tom Hanks will be carting around Julia Roberts on a Vespa scooter right next door!
Oh, and Selena Gomez will be engaged in the relative quiet calm of hot romantic-comedy action, too, in Theater No. 3.
Yes, folks, counter-programming comes to the domestic box office this weekend, for those not young enough or male enough to appreciate the gigantor splendor of "Transformers: Dark of the Moon."
In one corner, we have "Larry Crowne," which Hanks directed, starred in and co-wrote, along with "My Big Fat Wedding's" Nia Vardalos.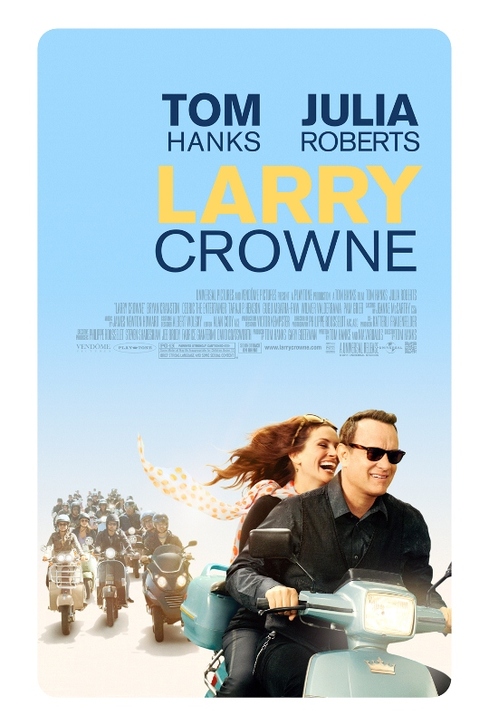 Shot for around $30 million, and fully financed by Vendome Pictures, the movie is being distributed under a service deal by Universal, which expects it to gross in the low teens over the four-day holiday box-office frame. Outside estimates peg the PG-13-rated rom-com at closer to $20 million.
Also Read: 'Transformers 3' Scores $13.5M 1st Night at the Box Office
The film stars Hanks as a middle-aged man coping with identity issues, and engaging in rampant Vespa-based self-discovery following a layoff.
Julia Roberts co-stars in the film, which opens in 2,972 locations — all of them 2D! — and is getting a pretty-bad 33 percent score on reviews aggregator Rotten Tomatoes.
"I think we hit the button here," noted Universal distribution president Nikki Rocco, disagreeing with one negative review. "There's a lot of great chemistry here."
The film is actually tracking with females over 25 the best. According to research firm NRG, 75 percent of that group knows about "Larry Crowne," with 39 percent expressing definite interest in seeing the movie and 11 percent listing it as their first choice.
Also Read: 'Larry Crowne': So Flaccid It Seems Written by a Q-Tip
Meanwhile, opening in around 2,400 theaters, Gomez vehicle "Monte Carlo" is expected to gross around $10 million this weekend. The young actress' last project for Fox, last year's "Ramona and Beezus," opened to $7.8 million on the way to a $27.3 million worldwide performance.
"Monte Carlo" was shot on a budget of around $20 million.
Finally, limited openings this weekend include "Terri," written, directed and starring newcomer Azazel Jacobs alongside John C. Reilly.
As for "Transformers 3," it is expected to make $200 million by end of Monday. It scored $13.5 million its first night in theaters.