Participant Media has hired Emmy-wining producer Elise Pearlstein as its SVP of Documentary Films, where she will report to Diane Weyermann, Particpant's EVP. Pearlstein previously worked with Participant on "Food Inc.," the award-winning look inside the corporatized food industry.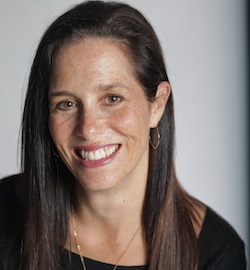 "Since we first worked with Elise on 'Food Inc.,' she has been a close and trusted member of the Participant family, and it gives me enormous pleasure to be able to welcome her to the Participant team," Weyermann said in a statement. "Her strong background, coupled with her tremendous intelligence and collaborative style make Elise exactly the right arm I need as we move into our 10th year as a company."
Pearlstein (left), who has also produced a film about the world's water crisis and a short about a Gorongosa National Park Restoriation Project in Mozambique, will fit right in at Participant — which makes movies and TV shows with a social advocacy bent, tackling subjects such as climate change ("An Inconvenient Truth"), fracking ("Promised Land") and education ("Waiting for 'Superman'").
Pearlstein will be making and acquiring documentaries for theatrical release and television, as Participant just launched the youth-focused Pivot network.
"There is not a better, more supportive place for documentary filmmakers to create films, with Participant's outreach team helping to ensure the films have impact," Pearlstein said in a statement.