Patton Oswalt will guest star on "Parks and Recreation" as a man who believes the Pawnee, Ind., town charter is perfect and should never be changed.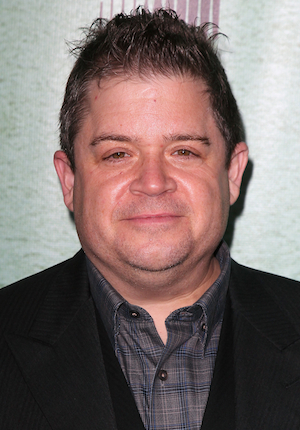 The comedian, who portrayed Spence Olchin in "The King of Queens" for nine seasons, will play a concerned citizen outraged by Leslie Knope's efforts to change the horribly outdated charter. He thinks life was better when the show's fictional town was founded in 1817, and regards the original authors of the town charter as geniuses whose writings should never be altered.
Co-creator Mike Schur announced the guest spot in a conference call with reporters Wednesday. He was joined by Amy Poehler and Adam Scott, whose characters, Knope and Ben Wyatt, are expected to marry Thursday.
Also read: Joe Biden Makes Leslie Knope Giggle Like A Nervous School Girl on 'Parks and Recreation' (Video)
Oswald is only scheduled to appear in one episode of the NBC comedy, which Schur said has already started shooting.
"Saturday Night Live" alum Jenny Slate will also appear on an upcoming episode, playing the twin sister of Jean-Ralphio — Tom Haverford's swag-tastic best friend, played by Ben Schwartz.
"It's unclear how he's still walking the streets with the number of horrible things he's done," Scott said of the character.
"Parks and Recreation" will air two new back-to-back episodes on Thursday that will include the planned wedding.