Duhn-duhn…A Paula Deen-esque celebrity chef will shoot an unarmed, hoodie-wearing black teen she believes is following her in an upcoming episode of "Law & Order: SVU," an individual with knowledge of the episode told TheWrap on Friday.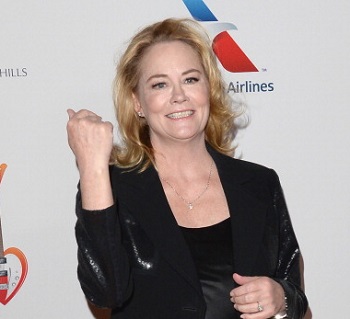 Cybill Shepherd will star as the Deen-esque celebrity chef Jolene Castille, who claims self-defense, saying that she'd heard police were on the hunt for a rapist who fit the victim's description.
Also read: Paula Deen Butter Campaign Spreads Across the Internet
The episode draws from two real-life incidents that brought racial tensions in America to the fore. Unarmed Florida teen Martin was fatally shot by neighborhood watch member George Zimmerman in 2012.
Also read: Paula Deen's Multimillion-Dollar Disaster: What's the Cost of the N-Word?
Zimmerman was acquitted in the subsequent controversial trial earlier this year. Deen, who specializes in Southern-style cooking, saw her media empire crumble this year after it was revealed in a lawsuit deposition that she had used the N-word.
Also read: 'Clueless' Star Stacey Dash Blasts Oprah Over Trayvon Martin, Obama Remarks: 'Shame on You'
The "Law & Order: SVU" episode will air in October.