Guessing what short films Academy voters might select used to involve little more than a shot in the dark. It's still a tricky business — but with the Friday announcement of the live-action shortlist that narrowed the field to 10, at least we can get a look at a manageable field of contenders.
In recent years the voters have gone for black comedy (Martin McDonagh's "Six Shooter"), gritty reality (Andrea Arnold's "Wasp"), slick comedy (Ari Sandel's "East Bank Story") and Holocaust melodrama (Jochen Alexander Freydank's "Toyland"). This year's shortlisted films include most of those elements (but no Holocaust, thankfully); based on nothing but a smattering of information, a few trailers and some reviews, I'm thinking that "The Door" and "Miracle Fish" have strong shots this time around.
But let's face it, nobody really knows what they'll go for. Here are some trailers, photos and info to help slightly clarify a confusing picture:
THE DOOR
Director: Juanita Wilson

Producer: James Flynn
Production company: Octagon Films
Country of origin: Ireland
Language: Russian
Running time: 17 minutes
Description: "The viewer bears witness to the universal tragedy of Chernobyl through the eyes of one man," reads one description of the fragmented, impressionistic film, set in Russia, which opens with the theft of a door.
Website

THE GROUND BENEATH
Director: Rene Hernandez
Producer: Kristina Ceyton
Production company: Passion Pictures
Country of origin: Australia
Language: English
Running time: 20 minutes
Description: Follows a frightened teenage schoolboy and a couple of his friends.
HOTEL
Director-producer: Tim Conrad
Production company: Oyster Films
Country of origin: UK
Language: English
Running time: 19 minutes
Description: A British agent and a suspected terrorist find common ground.



INSTEAD OF ABRACADABRA
Director: Patrik Eklund
Producer: Mathias Fjellstrom
Production company: Direktorn & Fabrikorn
Country of origin: Sweden
Langage: Swedish
Running time: 22 minutes
Description: Comedy about a man who lives with his parents but dreams of becoming a great magician.
KAVI
Director-producer: Gregg Helvey

Country of origin: USA
Language: Hindi
Running time: 19 minutes
Description: 2009 Student Academy Award winner uses documentary-style techniques in story of Indian child who tries to escape from a life of forced labor in a brick kiln.
MIRACLE FISH
Director: Luke Doolan
Producer: Drew Bailey
Production company: Druid Films 

Country of origin: Australia
Language: English
Running time: 18 minutes
Description: A shy eight-year-old boy, mercilessly teased by his classmates, wishes they'd all disappear and then wakes from a nap to find that they may have done exactly that.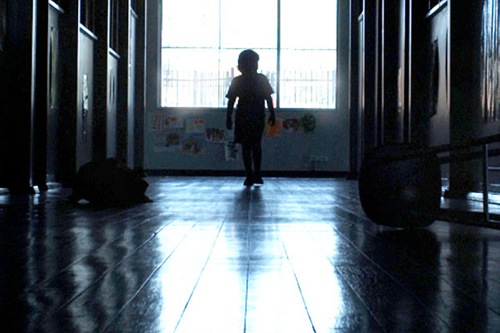 THE NEW TENANTS
Director: Joachim Back
Producer: Tivi Magnusson
Production company: Park Pictures
Country of origin: Denmark, USA
Language: English
Running time: 20 minutes
Description: Vincent D'Onofrio and Kevin Corrigan star in a comedy, shot in New York's Chelsea Hotel, in which two men suffer through a disastrous moving day and learn the strange history of their new apartment. Producer Tivi Magnusson was nominated last year in this category for "The Pig." Also stars Jamie Harrold and Liane Balaban (below).
THE RESPONSE
Director: Adam Rodgers
Producer: Sig Libowitz
Production company: Look at the Moon Productions
Country of origin: USA
Language: English
Running time: 30 minutes
Description: Kate Mulgrew and Peter Riegert star in a courtroom drama based on the Guantanamo Bay military tribunals, and using some of the actual transcripts.
Website
SHORT TERM 12
Director-producer: Destin Daniel Cretton

Producer: Michelle Steffes
Country of origin: USA
Language: English
Running time: 22 minutes
Description: Drama stars Brad William Henke as a troubled counselor in a clinic for at-risk teens; the tag line is "a film about kids and the grown-ups who hit them."
Website
SIDNEY TURTLEBAUM
Director: Tristam Shapeero

Producer: Daniel Jewel
Production company: Third Man Films
Country of origin: UK
Language: English
Running time: 18 minutes
Description: Dark comedy follows an eccentric, gay Jewish septugenarian (Derek Jacobi) who makes his living stealing from those who are sitting Shiva for deceased friends and relatives.
Website