The "People v. O.J. Simpson" — it was known as "The Trial of the Century." A famous football player, turned B-movie star turned pop icon accused of murdering his wife and her male friend.
On Simpson's 70th birthday, TheWrap breaks down those who were heavily involved in the case and what has happened to them since Simpson was (in)famously acquitted in 1995.
Read on for a description of the post-trial lives of the major players in the landmark case.
See video: 'People v. O.J. Simpson's' Malcolm-Jamal Warner Talks Re-Creating Bronco Chase (Exclusive)
O.J. Simpson
Orenthal James Simpson, known as O.J., was a Heisman Trophy winner and record-breaking professional football player. He was accused of murdering his ex-wife Nicole Brown-Simpson and Ronald Goldman in 1994. He was acquitted of all criminal charges in 1995. In 1997, a jury found him civilly liable for their deaths and issued a $33.5 million judgment against him.
In 2007, Simpson was arrested on armed robbery and kidnapping charges stemming from an incident in Las Vegas in which he and several other men accosted a sports-memorabilia dealer who Simpson claims stole several of his personal belongings. In 2008, Simpson was sentenced to 33 years in prison, with parole eligibility after nine years.
Also Read: 'People v O.J. Simpson' Picked Apart by Kato Kaelin
Johnnie Cochran
Johnnie Cochran Jr. worked for both the Los Angeles City Attorney and the Los Angeles County District Attorney before establishing the Johnnie L. Cochran Jr. Law Firm in the 1980s. He was well known for his work in civil rights and police brutality cases even prior to the events of the O.J. Simpson trial.
He went on to defend several other high-profile clients, including Sean "Diddy" Combs on weapons charges in 2001. Cochran retired after that case and died from a brain tumor in 2005.
Also Read: 'The People v OJ Simpson' Review: We're All Guilty
Robert Kardashian
Robert Kardashian was a lawyer, businessman and friend of O.J. Simpson. He and Simpson became friends in the 1970s and went into business together, operating Juice Inc. Kardashian volunteered to be part of Simpson's defense team and sat next to him throughout the trial.
Kardashian's ex-wife Kris and their four children, including Kim, went on to find success as reality TV stars. He died of esophageal cancer in 2003.
Kris Kardashian
Kris Houghton married Robert Kardashian in 1978 and became close friends with Nicole-Brown Simpson and O.J. She and Kardashian had four children but divorced in 1991. She remained close with him throughout Simpson's trial and up until his death in 2003.
Kris married Bruce Jenner in 1991, with whom she had two more children. Jenner came out as a transgender woman following their divorce in 2014.
See video: 'American Crime Story' First Look Teases New OJ Simpson Trial Details
Robert Shapiro was a well-known defense attorney before he joined Simpson's defense team. He successfully defended athletes like Darryl Strawberry, Jose Canseco and Vince Coleman. He was well known for settling cases before they ever went to trial.
Following the events of the Simpson case, Shapiro moved more into the civil litigation arena. He also went on to co-found LegalZoom.com and ShoeDazzle.com
Marcia Clark
Marcia Clark was a prosecutor for the District Attorney of Los Angeles County. Following the events of the Simpson case, she went on to publish a book about her experience during the trial with Teresa Carpenter called "Without a Doubt."
Clark also appeared as a special correspondent for "Entertainment Tonight" and various other news outlets to offer her opinion on legal matters.
Also Read: 'The People v. OJ Simpson' EPs Explain Their 'Little Sprinkling' of Kardashian Kids
Christopher Darden
Christopher Darden was a prosecutor in the Los Angeles County District Attorney's office, who was chosen to assist Clark during the O.J. Simpson trial, despite his relative lack of trial experience at the time.
Darden was criticized for what were seen as mistakes during the trial, including asking Simpson to try on the bloody glove found at the murder scene. After the trial, he left the DA's office and took a teaching position. He is a published author and a television legal commentator.
Nicole Brown Simpson
Nicole Brown first met O.J. Simpson in 1977, while she was working as a waitress at a Los Angeles night club. Simpson was married at the time, but the two began dating, eventually marrying in 1985. They had two children, Sydney and Justin. O.J. Simpson pleaded no contest to spousal abuse charges in 1989, and the couple divorced in 1992.
Nicole Brown Simpson was brutally murdered along with her friend Ronald Goldman on June 12, 1994. O.J. was charged with her murder but was acquitted of all criminal charges in 1995.
Also Read: O.J. Simpson Doc Maker Reveals He Won't Watch Ryan Murphy's 'American Crime Story'
Gil Garcetti
Gil Garcetti was a prosecutor for the Los Angeles County District Attorney's office before being elected to the position of District Attorney in 1992. His first term in office was largely dominated by the O.J. Simpson trial.
Garcetti was re-elected in 1996 but lost another bid in 2000. He has published several books of his own photography and taught a seminar on law at Harvard University. His son Eric Garcetti was elected Mayor of Los Angeles in 2013.
Faye Resnick
Faye Resnick was a friend of Nicole Brown Simpson. The two socialized together around the Brentwood neighborhood in Los Angeles beginning in the early 1990s. She stayed in Nicole Brown Simpson's condo just days prior to the murders but left to enter drug rehab three days before the killings.
After the events of the trial, Resnick collaborated with authors for two books on her experience during the Simpson case and murder trial. She has also appeared on "The Real Housewives of Beverly Hills" and "Keeping Up With the Kardasians."
Also Read: 'American Crime Story' Finds Its OJ Simpson Defense Attorney (Exclusive)
Al "A.C." Cowlings
Al "A.C." Cowlings was a professional football player and good friends with his former teammate O.J. Simpson. Cowlings was pulled into the murder investigation when he led police on a low-speed chase in his white Ford Bronco with Simpson as his passenger.
The chase ended at Simpson's mansion, after which Cowlings was arrested. Gil Garcetti declined to prosecute Cowlings, however, and he distanced himself from the Simpson case thereafter.
Also Read: 'The People v. O.J. Simpson' Star Malcolm-Jamal Warner Exclusive StudioWrap Portraits
Det. Mark Fuhrman
Mark Fuhrman was the LAPD homocide detective who investigated the deaths and discovered the bloody glove that would serve as a key piece of evidence in the case. His behavior during the case led to accusations of racism and planting evidence in addition to a perjury conviction.
Fuhrman went on to write the bestselling book "Murder in Brentwood" about the case, as well as a series of true crime novels. He also serves as a forensic expert for Fox News.
Also read: John Travolta to Star as Robert Shapiro on FX's 'American Crime Story'
Judge Lance Ito
Lance Ito, the Los Angeles Superior Court judge who presided over the 1995 trial, made the controversial ruling allowing cameras in the courtroom, changing the way future criminal cases in the United States would be covered by the media.
After the conclusion of Simpson's eight-month-long trial, Ito continued to serve as a judge in the Los Angeles judicial system, presiding over more than 500 cases before retiring in 2015.
Brian "Kato" Kaelin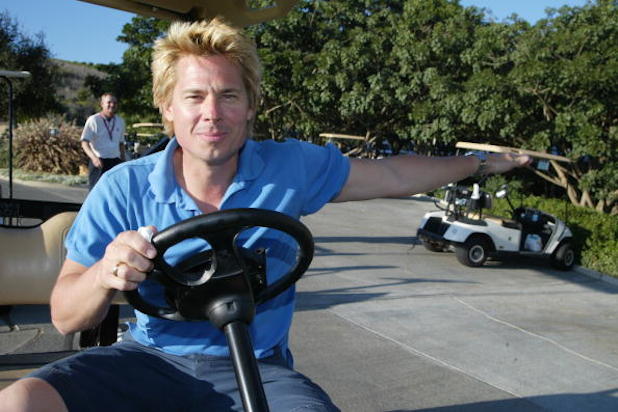 Kato Kaelin was staying in Simpson's guest house when the murders occurred, making him one of the prosecution's key witnesses. Kaelin's California-surfer persona made him one of the most famous faces from the trial.
Kaelin has since gone on to a few small TV guest spots, a string of reality show appearances and a sports talk show called "Sports Haters," which streamed on FilmOn.
Also read: 'American Crime Story: The People v. O.J. Simpson' Adds Bruce Greenwood as DA Gil Garcetti
Denise Brown
Denise Brown testified extensively about the abuse that her sister, Nicole, suffered at the hands of O.J. Simpson. She also founded the Nicole Brown Charitable Foundation to support victims of domestic violence.
Brown continues to run the foundation and works as an advocate and public speaker.