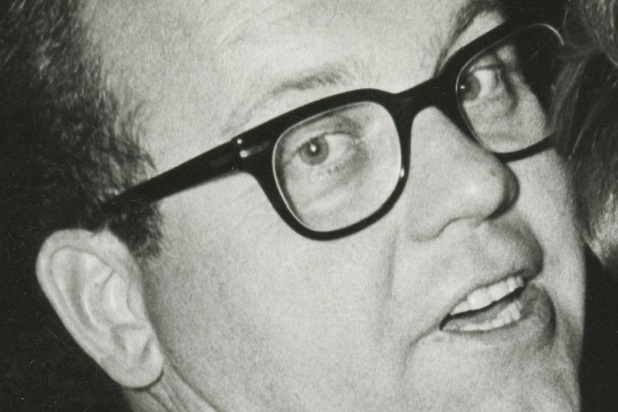 Attorney Edward Hookstratton, who represented Elvis Presley, Johnny Carson and many major TV and sports media personalities, is dead at the age of 83.
He died Wednesday at his Beverly Hills home, according to publicist Todd Beck.
Hookstratten's client list included Joey Bishop, Tom Snyder, Dan Rowan and Dick Martin, Tom Brokaw and Jessica Savitch, as well as sports media heavyweights including Vin Scully, Dick Enberg and Merlin Olsen.
"Ed Hookstratten was a brilliant lawyer, my representative, and one of my dearest friends in all the world," said Scully.  "He introduced me to my wife Sandi, was our best man at the wedding and was there for me during my darkest hours. My heart goes out to his family with deepest sympathy. His memory will forever be a part of our lives."
Hookstratten was a known as a something of a maverick, but also as someone who could work both sides of the table, and was a major power player.
"I remember the first time I hired him," Brokaw said Thursday. "I was up for a big job at NBC and when I told the executive in charge Ed would represent me he clutched his heart and said, 'Oh, God — the Hook!'"
Also read: Hollywood's Notable Deaths of 2014 (Photos)
"I knew then I was in good hands. We had a lot of laughs and shared a lot of martinis over the years. We didn't always agree on career choices but in the end he would say, "It's your life. You tell me what you want."
He served as general counsel for the Los Angeles Rams, and was the attorney for several pro sports figures, including George Allen, Chuck Knox and former Lakers head coach Pat Riley.
Hookstratten had a larger-than-life personality, and his name surfaces in Robert Evans' "The Kid Stays In the Picture," and in "Those Guys Have All The Fun," the ESPN origin story penned by James Andrew Miller and Tom Shales.
Hookstratten was also the namesake of the "Lt. Bob Hookstratten," a character in Rob Reiner's rock music mockumentary "This Is Spinal Tap."
Born in Whittier, Calif., in 1930, Hookstratten attended the University of Southern California on a baseball scholarship and earned his law degree from Southwestern School of Law.
Memorial service arrangements are pending.  In lieu of flowers, the family asks that donations be made in his memory to USC Athletics – Baseball, c/o Jill Dennis, 3501 Watt Way, Los Angeles, CA 90089-0602.