Oscar-nominated for "Saving Private Ryan," which he helped develop, Mark Gordon has produced a broad range of films that includes everything from "The Matador" and "A Simple Plan" to "2012" and two respected TV movies: "And Starring Pancho Villa as Himself" and "Warm Springs."
A gifted dealmaker with a flair for developing material and supporting creative talent, Gordon will have five television series on the air next fall, including ABC's "Grey's Anatomy" and its spinoff, "Private Practice," and "Criminal Minds" for CBS.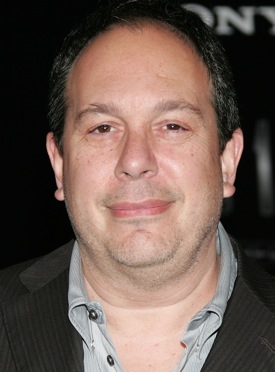 Gordon also is one of the featured speakers at the second annual Produced By Conference held at Fox beginning June 4, the same day he takes office as the new co-president of the Producers Guild of America.
He spoke with Eric Estrin about how being a production manager/teleprompter operator led to producing after-school specials, which led to his breakout movie hit, "Speed."
I came out here from NYU film school and basically looked for a job for about six months. During that time, I worked as a production assistant in TV commercials — mostly for directors I had met and worked for in New York while I was in school.
Eventually I got a job as an assistant to a line producer on the second season of the "Bad News Bears" television series, but I wanted to be a producer. I wanted to make the stuff that I wanted to make.
I actually had gone to film school with the express purpose of being a producer. Even though I directed and did everything else that people did in film school, I believed that my talent was as a producer. I felt like I had the ability to see things both from a business and a creative perspective, and I thought I would be good at that.
So, in 1981, at age 23, I went back to New York to produce a play off-Broadway.
I always say I was working as a hyphenate back then — as a production manager/teleprompter operator for industrial films — so I made a living doing that while I was raising money for the play.
It took about a year to raise the money from way too many people. I think we had 63 investors, which is a huge number for a play that cost $150,000, which is what an off-Broadway drama cost at the time.
The play was a flop, but I stayed in New York for two or three of years, producing after-school specials. I'd met somebody who was giving out these assignments for a company which is no longer in existence called Highgate. But the guy that hired me was an executive and producer, and a very successful one now, by the name of Frank Doelger. Once I met him, I just kept pushing and pushing and pushing.
It took me about nine months. I just kept calling him every two weeks until I think he couldn't take me calling anymore and finally gave me the opportunity.
The first dramatic piece that I produced was a children's film for PBS called "How to Be a Perfect Person in Just Three Days." While I was developing things as a creative producer, I knew enough about production that I would take these line-producing opportunities. I eventually did as many after-school specials as I could in succession for Highgate.
The next big break was, I came out here to L.A. and got an opportunity to produce a Disney Sunday Movie. It cost a couple million dollars and had a much longer shooting schedule than anything I had done before. The executive who hired me to do that was Donald De Line, who has gone on to be president of a couple of studios and become a terrific producer on his own.
While I was making these television films, I was trying to set up movie projects with various studios. Movies were my first love. The first one that I got made at a studio was with my then-partner Chris Meledandri. We were partners for a few years and we made a movie called "Opportunity Knocks."
I followed that pretty quickly with a movie called "Swing Kids" for Disney. And I followed that pretty quickly with "Speed," which was the first hit that I had and really kind of put me on the map. It was the little engine that could.
I developed the script from the beginning. It was a spec script written by Graham Yost, who I went on to do two other films with. I read it on my way to Prague, where we were making "Swing Kids." I was so floored by the first 20 pages, which was the elevator sequence. The rest of the script was really good, too, but it really grabbed me right from the beginning.
We took it all over town, and everybody passed. We eventually sold it to Paramount, and when they decided not to make it, we got Fox interested.
I remember being at our first preview with the folks from Fox, and among them was Tom Sherak, who's now the president of the Academy. After seeing the film and after sitting in the focus groups and looking at the cards, he came up to me and said, "We're gonna open this movie in the summer, in June." I was stunned, and I said, "Tom, how can we go up against these big summer movies?"
He said, "You have something magnificent here, and I know it, and we can compete in the summertime, and this thing is gonna be huge."
I was scared to death, but he was 100 percent right.
While continuting to work in films, I got back to television about six years ago. I got a call from an agent who said to me, You should be in television. It was Chris Silbermann, who's now the president of ICM. He took me to lunch and we talked about the television business, which I had always had an interest in but wasn't quite sure how to find my way into it as a non-writing producer.
He introduced me to Shonda Rhimes, which was certainly the best thing that ever happened to me in television. I developed two or three things that first year — one of them was with Shonda. The second development season, I got two pilots picked up and two shows picked up. One of them was "Grey's Anatomy."