The Producers Guild Awards will celebrate its 25th anniversary on Sunday, Jan. 19, 2014, at the Beverly Hilton Hotel, the Producers Guild of America announced Thursday.
While the PGA is typically the first of the major Hollywood guilds to hold its awards show, the Screen Actors Guild recently claimed Saturday, Jan. 18 for its 2014 ceremony, forcing the producers to set their show for the next day.
The previous weekend, Jan. 11-12, will most likely be Golden Globes weekend.
In 1990, the Producers Guild held the first-ever Golden Laurel Awards, which were renamed the Producers Guild Awards in 2002. Richard Zanuck and Lili Fini Zanuck took home the award for Best Produced Motion Picture for "Driving Miss Daisy."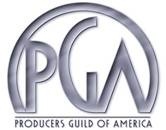 This year, the Producers Guild awarded the producers of "Argo," Ben Affleck, George Clooney, and Grant Heslov, with its Zanuck Award for Outstanding Producer of Theatrical Motion Pictures.
Also read: 'Argo' Named Best Motion Picture at PGA Awards
The Producers Guild also honored several special individuals including Bob and Harvey Weinstein (Milestone Award), Tim Bevan and Eric Fellner (David O. Selznick Achievement Award in Theatrical Motion Pictures), J.J. Abrams (Norman Lear Achievement Award in Television), Russell Simmons (Visionary Award), as well as the documentary film "Bully" (Stanley Kramer Award).