Steve Coll, the author of a Pulitzer-Prize-winning book on Osama bin Laden, has joined the chorus criticizing the depiction of torture in "Zero Dark Thirty."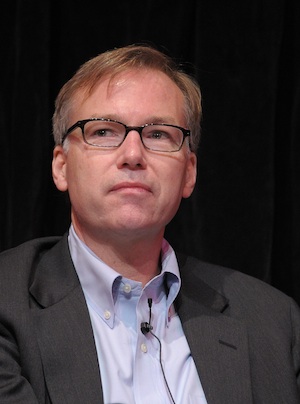 The CEO of the New America Foundation said in a new essay that the film, which chronicles the manhunt and death of the al Qaeda leader, said the movie, written by former journalist Mark Boal, bills itself as a "reported film" but makes for "shoddy reporting."
"Boal and [director Kathryn] Bigelow have offered two main responses to the criticism they have received. One is that as dramatists compressing a complex history into a cinematic narrative, they must be granted a degree of artistic license," Coll wrote in the New York Review of Books. "That is unarguable, of course, and yet the filmmakers cannot, on the one hand, claim authenticity as journalists while, on the other, citing art as an excuse for shoddy reporting about a subject as important as whether torture had a vital part in the search for bin Laden, and therefore might be, for some, defensible as public policy."
Coll, who wrote "Ghost Wars: The Secret History of the CIA, Afghanistan, and Bin Laden from the Soviet Invasion to September 10, 2001" for which he won the Pulitzer in 2005, said that Bigelow's film is warping public conversation because it shows that torture, or in C.I.A. terms, "enhanced interrogation techniques," is a good means to an end.
"In public opinion polling, a bare majority of Americans opposes torturing prisoners in the struggle against terrorism, but public support for torture has risen significantly during the last several years, a change that the Stanford University intelligence scholar Amy Zegart has attributed in part to the influence of 'spy-themed entertainment,'" wrote Coll who is also a staff writer for the New Yorker.
At the New York Film Critics Circle award ceremony, Bigelow said that "depiction is not endorsement, and if it was, no artist could ever portray inhumane practices."
Robert Silvers, the longtime editor of the New York Review of Books, told TheWrap that Coll was commissioned in late autumn to write the "Zero Dark Thirty" piece.