Robert Downey Jr. may be asking Hollywood to forgive Mel Gibson, but a Jewish leader says Gibson has to make the request himself — and has to be sincere.
"The sins between man and his fellow man can only be forgiven if the person who committed the sin asks for forgiveness from those whom he shamed and insulted and caused harm to," Rabbi Marvin Hier, dean and founder of the Simon Wiesenthal Center, told TheWrap Monday.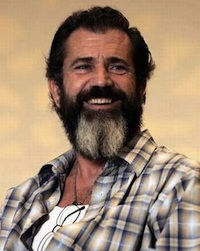 During the Jewish High Holy Days, Gibson, Hier said, "had ample time to demonstrate in deeds to the Jewish community that he has cut a new path. He's never shown that. No one has ever heard of Mel Gibson trying to confront this issue during all these years."
On Friday evening, at an American Cinematheque Award ceremony, Downey Jr. urged Hollywood to forgive Gibson, noting how the "Braveheart" star helped him out when he was having substance-abuse troubles back in the '90s.
Also Read: Robert Downey Jr. Urges Hollywood: Forgive Mel Gibson
"I urge you to forgive my friend his trespasses," Downey said to loud applause. "Allow him to pursue this art without shame."
Not only did Hier say that Gibson can't that foregiveness through third parties, the filmmaker's recent decision to make a movie about Judah Maccabee won't do it either.
"You can't ask forgiveness indirectly through a movie," Hier said. "You can't do it by saying, 'Look at the part that I have. I'm producing a film about a Jew.'"
Also Read: Mel Gibson's Judah Maccabee Film Stirs Jewish Leaders' Ire
Hier said that during the Jewish High Holy Days, people ask forgiveness for the sins they have committed against God.
The rabbi said Gibson could have visited the site of a concentration camp and made a statement, or he could have written an editorial somewhere or otherwise spoken out.
"There are many ways that could have been open to him. He chose none of those ways," Hier said. "People can't forgive when they haven't seen a willingness on the part of the person to change.""The Jews are not alien to the concept of forgiveness. It's an integral part of our faith."
Gibson's path from star to pariah began when he was arrested for drunk driving in 2006 and asked the arresting officer whether the officer was Jewish. According to the arrest report, Gibson then made antisemitic remarks to the arresting officer, saying "F—ing Jews… the Jews are responsible for all the wars in the world."
Since then, a series of tape-recorded conversations between Gibson and former girlfriend Oksana Grigorieva, have surfaced. In them, Gibson uses starkly racist and misogynistic language.
Now, Gibson is set to produce a movie about Judah Maccabee, the biblical hero who led a fight for religious freedom. His deeds are central in the story of Hannukah.