Randy and Evi Quaid's apparent quest to find a place to live for free may have finally succeeded — as long as they're OK with bars and bunkbeds.
The couple was charged with burglary Sunday for allegedly squatting in a guest house at a property they used to own, but apparently sold several years ago.
Santa Barbara County sheriff's office deputies arrived at the property on Saturday afternoon to find the couple, who told authorities they had owned the property since the 1990s.
But the purported rightful owner provided proof of a purchase in 2007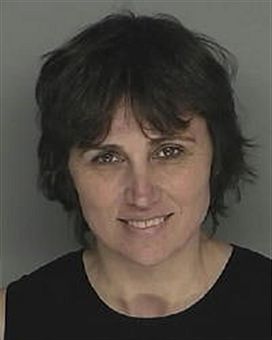 from a man who had bought it from the Quaids several years prior. About $5,000 in damage to the guest house was also reported.
The Quaids were arrested on charges including felony residential burglary; Evi Quaid was also charged with resisting arrest. The couple was being held on $50,000 bail.
One year ago, the couple was charged with using an invalid credit card at a guest ranch in Montecito and a luxury resort in Santa Barbara. Charges were later dropped against Randy Quaid; Evi Quaid pleaded no contest to a misdemeanor count and was sentenced to three years' probation.