Here are the letters sent today to United CEO Oscar Munoz and Chicago Department of Aviation Commissioner Ginger S. Evans from a bipartisan group of Senate Commerce Committee members regarding the dragging of United passenger David Dao from an overbooked flight.
The letters are largely similar, though there are more questions for Munoz than for Evans. One of the aviation police officers who dragged Dao from the overbooked flight has been placed on leave.
Also Read: United CEO Is Sorry: 'No One Should Ever Be Mistreated This Way'
Here are the letters: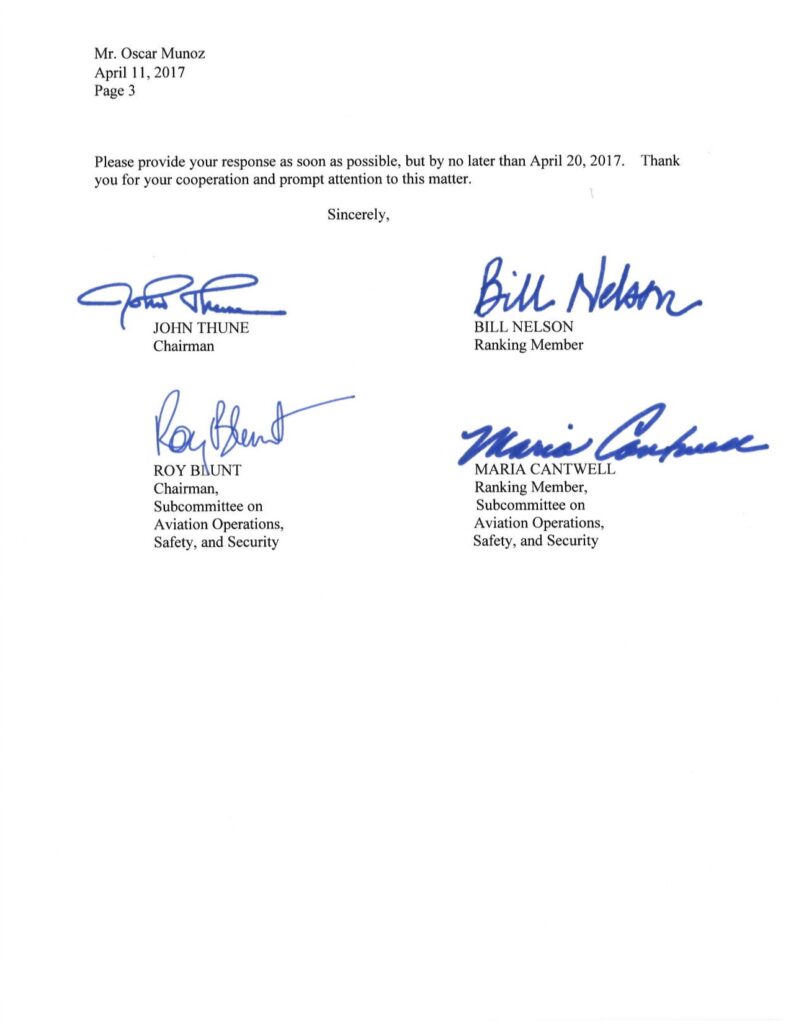 United CEO Oscar Munoz, who initially called Dao "belligerent" and "disruptive," changed his approach on Tuesday, saying "no one should ever be mistreated" the way Dao was on his ill-fated flight.
The letters were signed by Senate Commerce Committee Chair Sen. John Thune (R-South Dakota) and ranking member Sen. Bill Nelson, a Florida Democrat, as well as Missouri Republican Sen. Roy Blunt, chair of the subcommittee on Aviation Operations, Safety and Security, and the subcommittee's ranking member, Washington Democratic Sen. Maria Cantwell.