Reese Witherspoon and Jim Toth, who were both facing charges stemming from a DUI arrest last month, took full responsibility for their actions during an Atlanta court hearing on Thursday.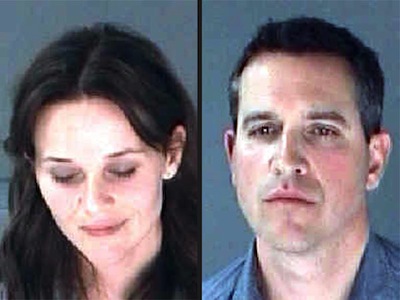 Hours after appearing on "Good Morning America" to openly discuss the matter with George Stephanopolous, TMZ reports Witherspoon plead no contest to a disorderly conduct charge she received while her husband, CAA agent Toth, was being arrested for driving under the influence in Atlanta, Georgia on April 19.
Also read: Reese Witherspoon Speaks About Arrest for First Time During 'Good Morning America' Interview (Video)
"Do you know my name?" the actress famously asked a police officer questioning Toth during the incident. According to the police report, Witherspoon was taken into custody after repeatedly stepping out of her vehicle despite orders to remain inside.
Witherspoon, who was not in court to enter the plea herself, has been ordered to pay a $213 fine.
Appearing at court in Georgia, Toth plead guilty to his DUI charge. He will not receive jail time but will be placed on probation for 12 months, needs to perform 40 hours of community service, and was ordered to attend an alcohol education program.
Their actions in court reflect what Witherspoon told Stephanopolous of the example she and Toth are setting for their children.
Also read: Reese Witherspoon on Arrest: I'm Embarrassed, Had One Drink Too Many
"When you make a mistake, you take responsibility," she said. "And we are taking responsibility and doing everything in our power to make it right. You just have to be honest with them."
Witherspoon's reps have not yet returned TheWrap's request for comment.