Relativity Media announced Friday that Tucker Tooley has been promoted to co-president of the company, while Robbie Brenner has been promoted to fill Tooley's prior position as production president.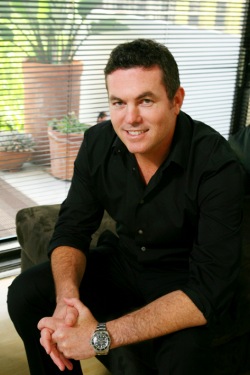 As co-president, Tooley will oversee day-to-day operations of the company, along with Relativity president & CFO Steve Bertram, reporting directly to Relativity CEO Ryan Kavanaugh.
As production president, Tooley managed Relativity's creative team while overseeing such productions as "300," "Untitled Snow White," "21 and Over" and the Steven Soderbergh project "Haywire."
Brenner (pictured below), who previously served executive vice president of production, will shepherd Relativity productions such as "Immortals" and the untitled Snow White project. Brenner is also in pre-production on a number of projects, such as the Nicholas Sparks adaptation "Safe Haven" and "The Crow."
In announcing the promotions, Kavanaugh noted, "Tucker has been the backbone of Relativity since he joined us, and will be vital to our growth moving forward. As Tucker's role evolves, there is no better person to guide our production team than Robbie Brenner."
Prior to joining Relativity, Tooley was the CEO of Tooley Productions, which produced "Shadowboxer." Brenner's résumé includes a nine-year stint at Miramax and a stint at Fox, where she served as vice president of production.