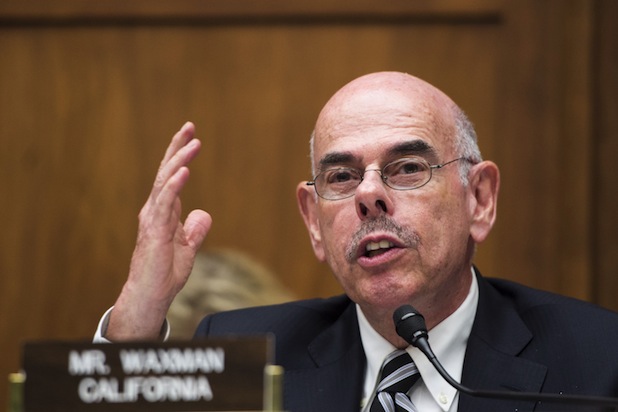 Rep. Henry Waxman said Wednesday that his staff had a "helpful meeting" with the general counsel and the chief financial officer of the Tribune Co., but his concerns remain about the company's plans to divest its newspaper properties, including the Los Angeles Times.
Also read: Rep. Henry Waxman Suggests Tribune Is Looting LA Times Before Proposed Newspaper Spinoff
"I am better informed about the transaction as a result of the meeting, but my concern about the fate of the Los Angeles Times was not alleviated," Waxman said. "The Tribune Company officials stressed their view that the company is acting in the best interests of its shareholders.  My concern, however, is the best interests of the public in the on-going viability of the Los Angeles Times and other important newspapers.  I intend to continue my inquiry and will be seeking a personal meeting with the CEO of the Tribune Company."
Waxman said he intends to continue his inquiries into the effects of the divestiture on the newspapers future.
Also read: Henry Waxman Questions LA Times Spinoff, Concerned It Will Create 'Corporate Orphan'
The California Democrat who is the ranking Democratic member of the House Energy and Commerce Committee said his staff met in California for over an hour with the Tribune executives, who came in response to two letters he sent questioning whether the structure of the divestiture would put too much financial burden on the newspapers.
In a statement, Waxman said a range of issues were discussed, including the ownership of the Los Angeles Times building, the cash payment by the newspapers to the Tribune Company, the disposition of assets like careerbuilder.com and cars.com, the tax implications of the transaction, and the underfunded pension.