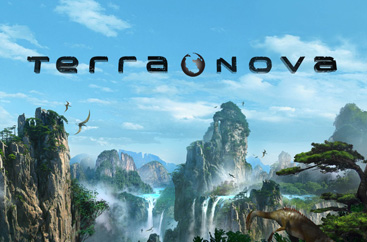 Fox has laid off most of the writing staff of its troubled science-fiction series "Terra Nova," TheWrap has confirmed.
The network has high hopes for the series, which is being produced by heavyweights like Steven Spielberg and NewsCorp's former President and COO Peter Chernin. However, the futuristic adventure has been garnering more and more attention for its massive budget and rumors of creative discord.
Among those given a pink slip on Wednesday was Chris Brancato ("X-Files"), but Brannon Braga has held onto his post as a producer and showrunner.
Read also: Fox's 'Terra Nova' a Runaway Production at Nearly $10M — Before Filming
The lay-offs are a temporary measure, brought on by a scheduling shift, according to an individual with knowledge of the production. Still Fox can't be happy that word of the writer's room overhaul has leaked out.
Wednesday's moves will only generate further controversy around a production that is already being branded a "runaway."
TheWrap exclusively reported last month that "Terra Nova" has been plagued with cost-overruns and creative shuffling.
At the time, sources close to the production said that the show was already on the hook for $10 million in development costs and that the two-hour pilot was on track to cost as much as $20 million.
Even before Wednesday's layoffs, the show's producers were shelling out big bucks to high-priced ghostwriters in an attempt to shore up the scripts. Those screenwriters have background in feature films, and were being paid on the order of $200,000 a week to do substantial rewrites.
Another individual associated with the production said that the lay-offs were a cost-saving measure. With production on the series pushed back until next summer, the writers reportedly didn't have enough to do. They had already completed the script for the pilot, as well as the show's bible laying out the various plot developments over the 13 episode arch, the individual said.
The pilot will shoot over the next month in Australia and then production on the series will halt for several months. The network plans to reassemble much of the writing staff this spring.
Still, other individuals with knowledge of the situation have said that the series has been crippled with creative squabbles. These disagreements, in turn, led to the departure of executive producer and writer David Fury, a "Lost" and "24" veteran.
The two-hour pilot will premiere in May, with the series debuting the following fall.
The news of the lay-offs was first reported by the Los Angeles Times.