UPDATED: 3:09 p.m. Wednesday
Hulu, the fast growing online video streaming service, has put itself up for sale. An individual familiar with the matter confirmed a report in the L.A Times that Hulu has retained Guggenheim Partners and Morgan Stanley to facilitate the sale, which could begin in about two weeks.
UPDATED: 9:45 am Wednesday
Hulu, the fast-growing online video streaming service, is in play, according to two people with knowledge of the company.
The company received an unsolicited offer which the board was preparing to formally consider, according to one of those individuals.
The individuals said that this offer, which arrived in the last several days, seemed sure to set off a bidding process in which Hulu would invite other bidders resulting in the company's eventual sale.
Neither could confirm a report from the Los Angeles Times that Yahoo! approached Hulu with an acquisition offer.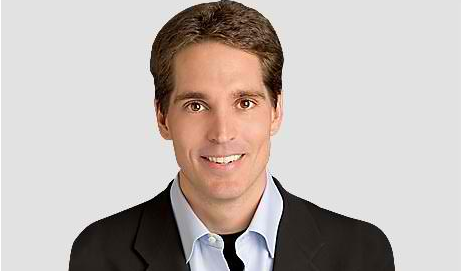 A spokesperson for Hulu told TheWrap: "We are not commenting." A Yahoo spokesperson could not be reached.
The company, a joint venture between News Corporation, the Walt Disney Company, NBC Universal (now Comcast) and Providence Equity Partners, is ripe for acquisition. It had $25 million in 2008 revenues, and CEO Jason Kilar (pictured) has said it is on pace to approach $500 million in sales by the end of 2011.
The move also comes as streaming becomes the red-hot focus for content companies eager to exploit new revenue streams in the post-DVD age.
Read also: Hulu CEO Jason Kilar Fights Murdoch and Iger Over Strategy
But there has also been tension between Kilar and co-owners News Corp. and Disney. The content giants fear that growing streaming deals will cannibalize the billions made from their cable assets and other ancillary distribution arms.
Furthermore, the co-owners at this point are looking for the company to deliver substantial profits.
"They either have to grow it or sell it," said one individual close to the investment group. "They can't leave it the way it is in a world of Netflix, Redbox and a billion other things that compete with it."
For his part, Kilar is eager to continue growing the company quickly, and he still passionately believes Hulu is the future for all content companies.
His biggest allies in the joint venture had been News Corp's Peter Chernin and NBCU's Jeff Zucker, both of whom are now out of the picture. Comcast gave up all management rights and seats on the Hulu board as part of its acquisition of NBCU.
But there's no doubt that under Hulu has been one of the great success stories in the web content space, striking deals for both free and subscription streaming services and finding robust revenue streams in each – offering free TV and movie content interrupted by ads, and content without ads for paid subscribers.
Kilar has said its new subscription service, Hulu Plus, is on pace to have 1 million subscribers by the end of 2011. It launched last November.
And L.A. Times story followed media reports of an unidentified acquistion bid earlier in the day from the New York Times and first from the Wall Street Journal.