Director Ridley Scott wants Harrison Ford for his upcoming "Blade Runner" sequel.
"I don't think it'll be Harry [starring]," Scott told the U.K.'s Independent. "But I've got to have him in it somewhere. That'd be amusing."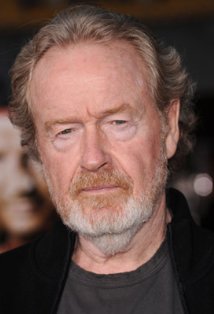 The actor, now 69, played the lead role of replicant hunter Rick Deckard in Scott's 1982 sci-fi classic. There was no word Monday from Ford's camp on what he thinks of the idea.
Also read: Ridley Scott to Direct Another 'Blade Runner' — It Won't Be a Sequel
Alcon Entertainment is producing the film with Scott Free Productions, Bud Yorkin and Cynthia Sikes Yorkin.
"Blade Runner" scribe Hampton Fancher is in talks to script the sequel. Along with David Peoples, he co-wrote the original film, which was based on Philip K. Dick's "Do Androids Dream of Electric Sheep?"
Scott's "Prometheus" opens on Thursday in the U.K. and on June 8 in the United States.