Sarah Michelle Gellar fans, breathe easy: "Ringer" will be sticking around for a while.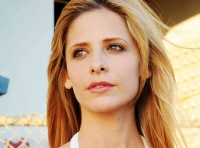 The CW has picked up the series for a full season, an individual with knowledge of the decision confirms to TheWrap. Gellar, the former star of "Buffy the Vampire Slayer," plays a woman on the run from the mob who assumes the identity of her wealthy twin sister — only to find that she has troubles of her own.
Also read: CW Pulls "H8R" From Its Schedule
The show is an especially important one for the CW as the network tries to expand beyond its target audience of young women.
The series, which premiered on Sept. 13, showed strong gains on Tuesday night's airing, posting ratings growth across the board, including a 33 percent jump in the sought-after adults 18-49 demographic. It had a .8/2 in the demo and 1.7 million total viewers.
The network will need the extra episodes that the full-season order will bring. CW recently decided to double up on its airings of the series, also running it on Wednesday nights, in place of the recently yanked reality series "H8R."