Janet Carroll, the actress best known for playing Tom Cruise's crystal egg-obsessed mom in "Risky Business," died Tuesday in New York at age 71.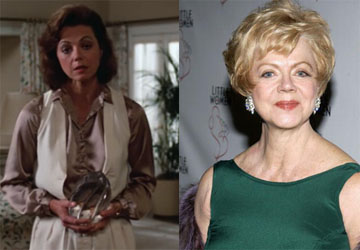 Carroll's son told the Associated Press his mom died after a long, unspecified illness.
Carroll, who began her career in theater, played Jim Dial's (Charles Kimbrough) wife, Doris, on "Murphy Brown," Kimberly's (Marcia Cross) mom on "Melrose Place" and Richard Fish's (Greg Germann) mom on "Ally McBeal."
Also read: 'The Master': Paul Thomas Anderson Reaches Out to Scientologist Tom Cruise (Exclusive)
She was also Gary, owner of Gary's Shoes, Al Bundy's employer on "Married … with Children."
Her other TV credits include "Scrubs," "21 Jump Street," "Law & Order: SVU," "The Closer," "7th Heaven," "Hill Street Blues," "The Golden Girls" and "Brothers & Sisters."
A memorial service for the Chicago-born actress is being held on Saturday in New York City.