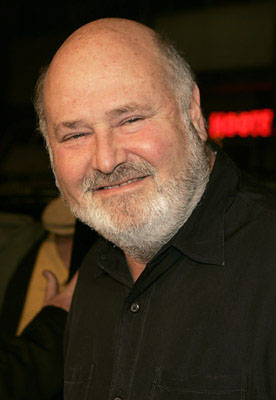 Rob Reiner will host ASCAP's annual Golden Score Awards on April 29 at the Universal Hilton Hotel.
The awards, presented by the American Society of Music Arrangers & Composers, this year will go to Marc Shaiman and Sammy Nestico.
Shaiman, a member of ASCAP's board of directors, is an award-winning film, television and theatrical composer, lyricist and arranger. He will receive the 2010 Golden Score Award.
Arranger-conductor Nestico will receive the Award for Lifetime Achievement in Arranging.
For more information, go to www.asmac.org.
UPDATE:
The Golden Score Awards have been postponed indefinitely after honoree Sammy Nestico sustained injuries in an accident that prevent him from attending.
ASMAC announced on April 26 that the organization's board, together with Marc Shaiman, decided to postpone the event so both honorees could be acknowledged equally and honored together in person.
The rescheduled date has not yet been announced, but the event will be held sometime in the next few months.
All pre-ticket sales and ad sponsorships will be honored for the new event date. For more information, call the event office at 818-994-4661.