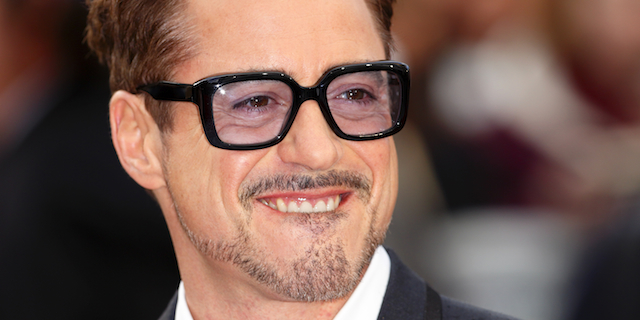 Robert Downey Jr. reprised his role as one of Marvel's richest superheroes this year, and it turns out he was also the highest paid actor over the last year.
Forbes released its annual list of Hollywood's highest paid actors on Tuesday, and the 48-year-old thespian who is now best known for breathing life into playboy billionaire Tony Stark topped the list with an estimated $75 million before taxes.
Also read: Will Robert Downey Jr. Strike Blow for Movie Star Power With 'Avengers' Deal?
Considering both "The Avengers" and "Iron Man 3" grossed more than $1 billion at the worldwide box office — and Downey got backend on both on top of a massive paycheck upfront — it's not hard to understand why.
Downey was absent from Forbes' 2012 list of top 10 highest paid actors, which Tom Cruise topped with the exact same income estimation, but cracked the list in 2011 with $31 million. That year, DiCaprio ruled with an estimated $77 million, thanks to blockbusters "Shutter Island" and "Inception."
While next year's top spot may be up for grabs, Downey is set for two more "Avengers" flicks — the first of which hits theaters in 2015 — so it may not be long until he is once again on top of Hollywood.
Mimicing their respective summer tentpole movie release dates, "White House Down" star Channing Tatum came in second with an estimated $60 million in earnings, while "The Wolverine" star Hugh Jackman ranked third with an estimated $55 million flowing into his bank account.
Take a look at the income of all of this past year's top leading men:
1. Robert Downey Jr. — $75 million
2. Channing Tatum — $60 million
3. Hugh Jackman — $55 million
4. Mark Wahlberg — $52 million
5. Dwayne Johnson — $46 million
6. Leonardo DiCaprio — $39 million
7. Adam Sandler — $37 million
8. Tom Cruise — $35 million
9. Denzel Washington — $33 million
10. Liam Nieson — $32 million