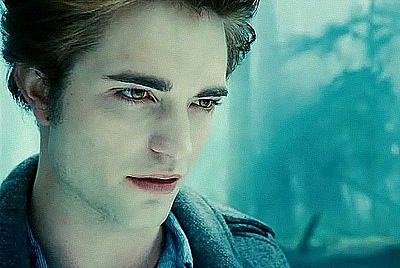 Sink your teeth into Robert Pattinson's past and you'll find that Edward Cullen's alter ego has some pretty impressive vampire lineage himself, according to Ancestry.com.
The online family history resource announced on Wednesday that the "Twilight" star is related to Vlad III Dracula, the inspiration for Bram Stoker's legendary bloodsucker.
Pattinson and Vlad likely are related through the British royal family, members of which the hunky star can also number among his ancestors (see chart above).
Born in Transylvania, Vlad, also known as Vlad the Impaler, was a three-time ruler of a region of present-day Romania, which he ruled from 1456 to 1462.
"It's interesting, the irony of life, that arguably the most famous vampire of today is related to Dracula, the inspiration for all of the vampire books," Anastasia Tyler, a genealogist at Ancestry.com, told TheWrap. "It's always hard to say what gets passed down in blood. Maybe Prince William should be playing Edward the vampire."
Pattinson is not just Hollywood royalty, he is also a distant cousin of Prince William and Prince Harry on their father's side, likely through the Pickering family who lived in Yorkshire, England, in the early 1500s. Though they may be loath to claim him, Vlad the Impaler is a distant uncle of Prince William and Prince Harry.
Sadly, "Twi-hards," Pattinson is not a blood relative of his famous vampire predecessor. He is related to the royals and thus to Vlad through the marriage of Elizabeth Bowes-Lyon to King George VI — parents of Queen Elizabeth II — meaning that he is not of Dracula's direct lineage.
Pattinson isn't the only member of the "Twilight" family with vampire connections. Ancestry.com also found that "Twilight" author Stephenie Meyer is also a distant cousin to the British princes and to Dracula. The site looked into Kristen Stewart's family tree, but found that Pattinson's co-star has no connection to Vlad.
Dracula's descendants aren't limited to Hollywood and romance novels. The brutal Romanian ruler also is related to former President George W. Bush and U.S. Sen. John Kerry, on the royals side.