Robert Zemeckis is in final talks to direct sci-fi thriller "Ares" for Warner Bros., an individual with knowledge of the project tells TheWrap.
"Birds of Prey" screenwriter Geneva Robertson-Dworet wrote the script which centers on an astronaut whose space capsule crash lands in the African desert. As the astronaut rushes to reunite with his family, it's revealed that his astronaut's mission is part of a larger conspiracy and that he may be carrying a secret that could forever change the world.
Along with directing, Zemeckis will also produce "Ares" with his ImageMovers partners Jack Rapke and Steve Starkey. Rideback's Dan Lin and Jonathan Eirich are also producing. Rideback produced awards contender "The Two Popes" as well as 2019's billion-dollar hit, "Aladdin." Kristin Winkler is also producing. Roland Emmerich is executive producing. Rideback's Ryan Halprin will executive produce as will Jackie Levine.
---
Also Read:
Robert Zemeckis in Early Talks to Direct 'Pinocchio' Live-Action Remake at Disney
---
Additionally, Zemeckis is also set to direct a Disney's live-action remake of "Pinocchio." Both projects are being developed concurrently and it is unknown which project would go first. Zemeckis is currently in post on his latest directorial effort, "Witches," WarnerMedia's adaptation of the Roald Dahl novel which stars Anne Hathaway.
Zemeckis is repped by WME and Gang Tyre.
The Hollywood Reporter first reported the news.
Oscars 2020: We Predict the Nominations in All 24 Categories (Photos)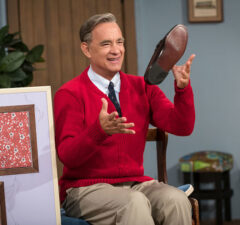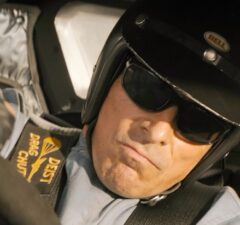 (Tap photo and swipe to view gallery)