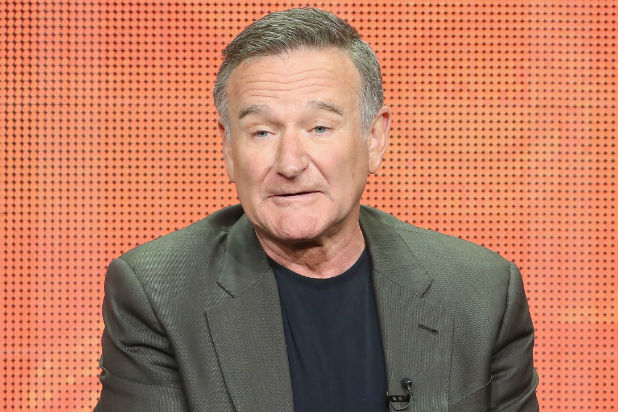 Robin Williams' will has not dashed Disney's hopes for a fourth "Aladdin" film — as the rumored animated sequel was never in development, an individual familiar with the studio's plans told TheWrap.
While a report from the U.K.'s Sunday Times suggested the actor's estate was holding up recorded outtakes from his iconic work as the animated Genie, the audio in question was not only approved by Disney but released in October on a "Diamond Edition" DVD of the original film.
Product details from Amazon of the Oct. 13 release promoted the never-before-heard clips. "There's so much that Williams improv'd that it must have been difficult for the filmmakers to choose which takes to use," according to one review.
Also Read: Robin Williams Widow Claims She 'Was Forced' Into Battle Over Comedian's Estate
Reps for Disney and the Williams estate did not immediately return TheWrap's request for comment, or clarify reports that the late actor's will called for a 25-year waiting period on fresh exploitation of his name, taped performances or voice recordings.
While there are no current plans for a new film, Williams and the studio had an interesting history with follow-ups to the beloved tale.
Disney made two "Aladdin" sequels specifically for home entertainment — "The Return of Jafar" and "Aladdin and the King of Thieves." When Williams would not participate in the first, higher-ups recast the role with prolific "The Simpsons" voice actor Dan Castellaneta.
Also Read: Robin Williams' Children Are 'Relieved' to Settle Estate Feud With Actor's Wife, Attorney Says
In 1995, when "King of Thieves" went into production, the studio recruited Williams to return after offering a public apology and a $1 million salary,
according to the L.A. Times
, an unprecedented payday for a nontheatrical movie at the time.
The "Aladdin" kerfuffle comes on the heels of the late comedian's widow, Susan, calling the resolution of Robin's estate a "living nightmare," saying his three children muscled her out of the division of his assets.
Williams committed suicide in August 2014, hanging himself in the home he shared with Susan. His widow said Williams was completely sober at the time and had been for eight years.