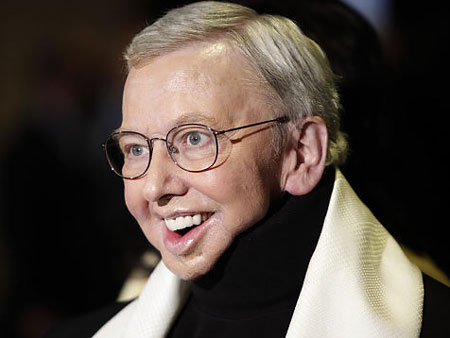 Roger Ebert may have to pull the plug on his recently relaunched "Ebert Presents at the Movies," the movie critic wrote on his blog over the weekend.
Ebert wrote that he and his wife Chaz have been personally underwriting the program while they search for corporate and foundation sponsors.
The critic says he cannot afford to keep the program going for another season unless someone steps up to the plate: "Unless we find an angel, our television program will go off the air at the end of its current season."
Also read: Roger Ebert's 'Life Itself' Is Warm-Hearted, But What About the Movies?
Ebert said that the ratings for the show have been strong and he has been impressed by the response from viewers and the quality of the program. However, the economics aren't sustainable.
As it currently operates, Ebert gives the program to public stations for free if they want it and uses American Public Television to distribute it. This has left him on the hook for the salaries of critics Christy Lemire and Ignatiy Vishnevetsky, the crew, rent and other production expenses.
The group has also received $25,000 in backing from the Kanbar Charitable Trust.
"I believe a program like this is needed on television," Ebert writes. "On 'Ebert Presents,' a new Johnny Depp movie can get two thumbs down (or up, or a split decision) from two intelligent people who will tell you why they voted that way, and challenge one another. Movie coverage on TV is otherwise so intensely driven by marketing that some programs actually cover the marketing itself."