Former UFC champ Ronda Rousey will appear on one of three covers for this year's "Sports Illustrated" swimsuit issue, along with plus-size model Ashley Graham and model Hailey Clauson, the magazine announced late Saturday.
During the one-hour special "Sports Illustrated Swimsuit 2016 Revealed" on TNT, hosts Rebecca Romjin and Nick Cannon called the three women up to the stage and revealed the publisher's cover decision, which for the first time in its history will include three different versions.
Rousey appeared in last year's edition of the annual swimsuit issue, but this year's installment marks her first cover shot. The MMA fighter is pictured wears nothing but body paint.
Also Read: Tina Fey, Ronda Rousey Team for 'Do Nothing Bitches' at Universal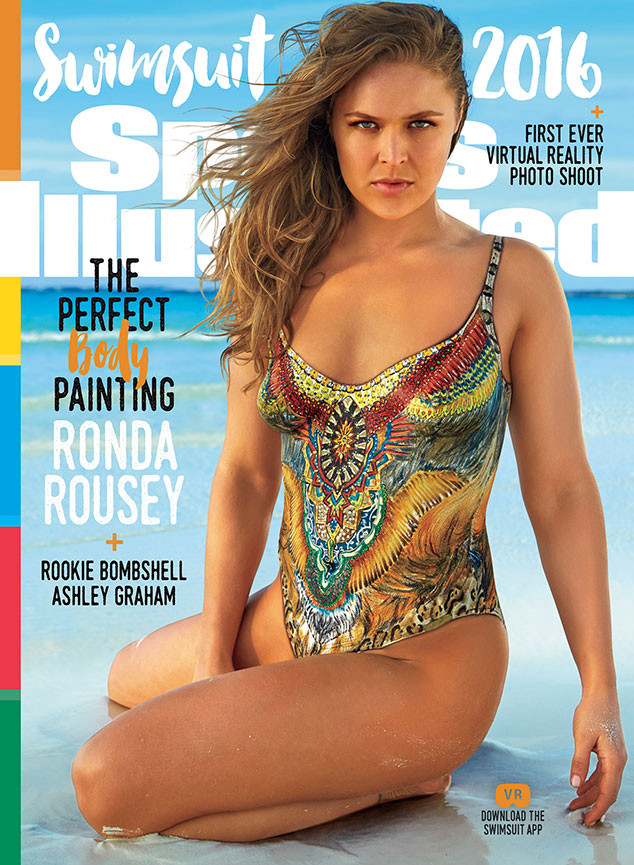 Rousey is on a hiatus from fighting after losing her Bantamweight title to Holly Holm at UFC 193 last November, but, it was recently announced, is teaming up with Tina Fey and writer Paula Pell on the comedy "Do Nothing Bitches."
The script for the film was prompted by a pre-fight interview Rousey gave last summer about female self-worth that has clocked over 3 million hits on YouTube.
Graham is a size 16, which is up to four sizes larger than the average American woman, let alone the average American model, according to the University of Texas Health Services department. This is her first editorial appearance in a "Sports Illustrated" swimsuit issue, though she did pose for an ad in last year's edition.
Also Read: Serena Williams Takes Throne as Sports Illustrated 2015 Sportsperson of the Year (Photo)
Watch the announcement below: