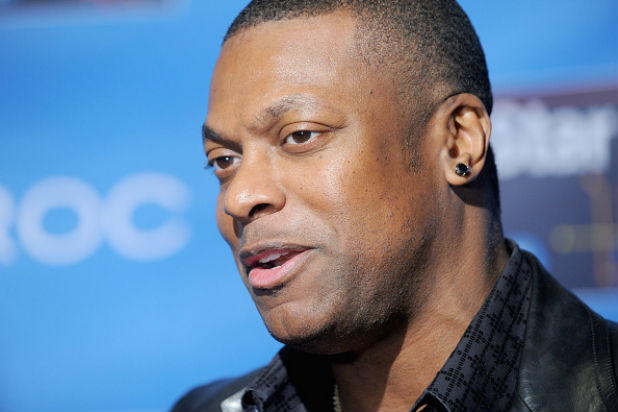 Actor and comedian Chris Tucker will debut his first full length stand-up comedy special exclusively on Netflix, the company announced Monday.
"Chris Tucker Live" will see the "Rush Hour" star showcasing his comedic chops, from his impersonations to his on-stage physicality, as he shares his experiences from childhood to the big time. The special was filmed at the Fox Theatre in Tucker's hometown of Atlanta, Georgia.
The special will be the first project that Tucker has starred in and produced through his own company, Chris Tucker Entertainment, with Phil Joanou directing.
Also Read: CBS Orders 'Rush Hour' Pilot, Projects From Greg Garcia, 'Modern Family' EP
In addition to the "Rush Hour" series, Tucker is well known for his time on Russell Simmons' "HBO Def Comedy Jam" in the 1990's. His breakout role, however, came in 1995 when he played Smokey in the cult classic "Friday" starring opposite Ice Cube.
To date, Tucker has starred in films that have collectively grossed over one billion dollars in box office sales worldwide.
Also Read: '21 Jump Street's' Justin Hires Lands Lead on CBS's 'Rush Hour' Pilot
"I'm thrilled to be partnering with Netflix, one of the true global leaders in entertainment, on my first comedy special," Tucker said. "Before people started seeing me in movies, I was doing standup. It's always been a part of me, and now I''m excited to share it with my fans around the world."
Outside of comedy, Tucker is a dedicated humanitarian, spending much of his spare time traveling around the world, doing philanthropic work through the Chris Tucker Foundation.
"Chris Tucker Live" will be available to stream in all territories where Netflix is available on July 10.