FX has picked up the Ryan Murphy/Brad Falchuk pilot "American Horror Story" for a 13-episode season, the cable outlet announced Monday.
The series, which will go into production in Los Angeles July 27, will premiere in October.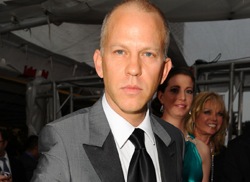 "American Horror Story," which is being produced by 20th Century Fox Television, stars Dylan McDermott ("The Practice"), "Friday Night Lights" star Connie Britton and Taissa Farmiga as the Harmon family, who move from Boston to Los Angeles "as a means to reconcile past anguish," according to FX.
Jessica Lange will co-star in her first regular TV series role as Constance, the family's neighbor.
Also read: "Glee"'s Ryan Murphy vs. Kings of Leon — Feud of Hypocrisy, Egos and Douchebags
In announcing the series, FX Networks president and general manager John Landgraf said that Murphy and Falchuk — who previously worked together on the FX series "Nip/Tuck" — "have shown an uncanny ability to bring original series to the air unlike any that have come before, and to reconcile 'wildly entertaining' with the 'creatively ambitious.'"
Landgraf added that the series "is going to blow audiences back in their seats."'
"Brad and I are excited to be back at FX where we enjoyed such a terrific relationship working with John Landgraf and his team through 100 episodes of Nip/Tuck," Murphy — who also created Fox's hit musical series "Glee" with Falchuk — said of the new venture, adding that that FX's support for the series "has been nothing short of amazing."