Ryan Seacrest has officially joined up with Matt Lauer and the rest of the "Today" show team.
Seacrest will serve as a special correspondent on the morning-TV staple, NBC said Friday.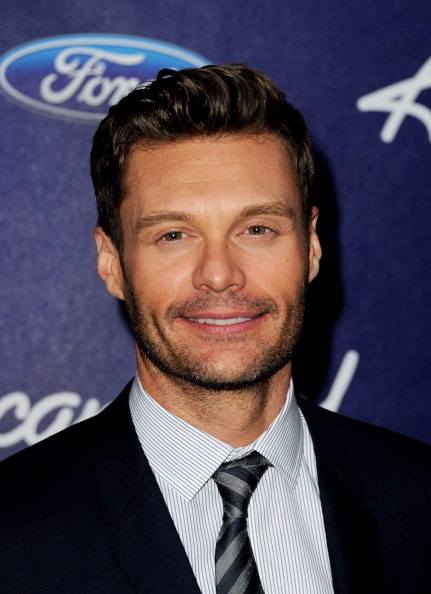 The correspondent job is part of a new multi-platform deal with NBCUniversal.
Also read: Ryan Seacrest's Big Announcement Isn't So Big After All
The two-year deal also extends Seacrest's on-air hosting duties for NBCU property E!, as well has his broadcasting and producing duties for NBC, which include news, entertainment and sports programming. Seacrest contributes to NBC primetime news and NBC entertainment programming. Beginning with this summer's London games, the "American Idol" host will also pitch in with the network's Olympics coverage.
Also read: Matt Lauer Mocks Ryan Seacrest "Today" Speculation
"I am humbled to have the confidence of [NBCUniversal CEO] Steve Burke, Ted Harbert, Bonnie Hammer and many others within the NBCUniversal family, to strategically extend my relationship to encompass NBC programming," Seacrest said, adding that he's "eager and excited to take on this broader new role."
Speculation had swirled for some time that Seacrest would be joining the "Today" crew, with chatter that he might succeed "Today" anchor Matt Lauer. Lauer scoffed at the very notion during an event for the show's 60th anniversary in January.
"The people in the room right now, their names are so closely associated with the 'Today' show," Lauer said at the party, according to the New York Post. "Hugh Downs and Barbara Walters, Tom Brokaw and Jane Pauley, Deborah Norville, Bryant Gumbel and Katie Couric . . . Ryan Seacrest."
According to the paper, Lauer's line got a big laugh from the crowd.
The pair joked about the possible succession during Seacrest's appearance on "Today" in April. During the meet-up — when Seacrest announced that he'd be covering the Olympics for NBC — Lauer pressed Seacrest about reports that he'd be taking over.
"I see you doing this for as long as you want to," Seacrest said — before asking Lauer how long he planned to stay with the show.