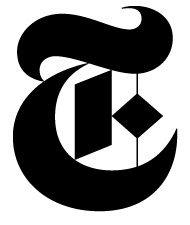 Sally Singer, longtime editor at Vogue, is leaving to become the editor-in-chief of the New York Times T: Style magazine.
Singer replaces Stefano Tonchi, who jumped to W in April. She'll take the reins on July 5, according to the Times.
Tonchi was T's founding editor. Singer has been at Vogue since 1999.
"As her resume — and her successes at Vogue — will testify, she has the combination of aesthetic sense and intellectual curiosity suited to a style magazine that wears the name of The New York Times," executive editor Bill Keller wrote in a memo announcing Singer's hiring. "We were looking for someone with the imagination and taste to envision the next generation of this extraordinary franchise, and the experience to make it happen."
According to Keller, the Times looked at a number of candidates both inside the Times and out. Looks like out won out.
UPDATE: That was fast. Back at Vogue, editor Anna Wintour has promoted two staffers to replace Singer: associate editor Eve MacSweeney becomes features editor; and Mark Holgate, senior fashion writer, has been named fashion news director.
More to read:
Condé Nast Hires Top Editor Away From NYT Mag
Tonchi Fills Out Team W