Sam Donaldson, longtime reporter and anchor for ABC News, was arrested for driving under the influence of alcohol in Lewes, Del.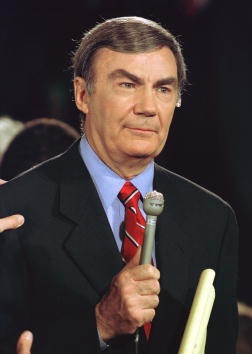 Donaldson, 78, was pulled over for a traffic violation by the Lewes Police Department shortly before 8 p.m. on Dec. 1, police told TheWrap in a statement. Further investigation "revealed that the subject had been drinking alcohol," according to the police.
After failing a field sobriety test, Donaldson was arrested for DUI, police said.
Donaldson was released to an adult after completing his Intoxilyzer test.
Also read: 'Walking Dead' Star Arrested for DUI
Donaldson, who joined ABC News in 1967, retired from full-time work with the network in 2009, but continues to appear on the Sunday-morning news show "This Week" and contributes to ABC News Radio.
Police and ABC News have not responded to TheWrap's requests for comment.