Harlan Ellison says, "Repent, New Regency."
The science fiction author of "Repent, Harlequin!" is suing the studio, claiming its upcoming movie, "In Time," is a ripoff of his story.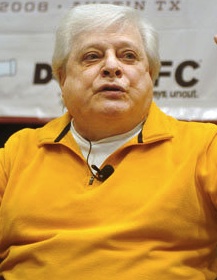 In a copyright infringement lawsuit filed in United States District Court in Los Angeles on Wednesday, Ellison's lawyer claims that "In Time" "copies key plot elements, themes, characters, events, sequents and settings of 'Repent, Harlequin!.'"
Read the filing here
He asks that the movie, scheduled for an Oct. 28 release, not be released. It stars Justin Timberlake, Olivia Wilde, Amanda Seyfried and Alex Pettyfer.
Adam Thurston, of the law firm Drinker Biddle & Reath, writes that, "it is truly outrageous that (Director) Andrew Nicoll and Regency have gone behind his back to create a movie based on this iconic and valuable work without any attempt to obtain his authorization or to accord him credit."
He wrote that "the similarity between 'In Time' and 'Repent, Harlequin!' is obvious and, indeed, widely noted by critics who have seen advanced screenings." He noted that Richard Roeper wrote that the movie "is based on a brilliant story by the great Harlan Ellison."
New Regency did not return a message for comment.
The movie is about a near-future world in which people stop aging at 25 – but are genetically engineered to die at 26. There is a way out of death, though: Rich people can "earn" decades of time. A man is falsely accused of murder and goes on the run with a beautiful hostage. According to Fox, which distributes New Regency's movies, "the duo's love becomes a powerful tool in their war against the system."
That's too close to "Repent, Harlequin!," Ellison's lawyer wrote.
The lawsuit lists a number of similarities to the story.