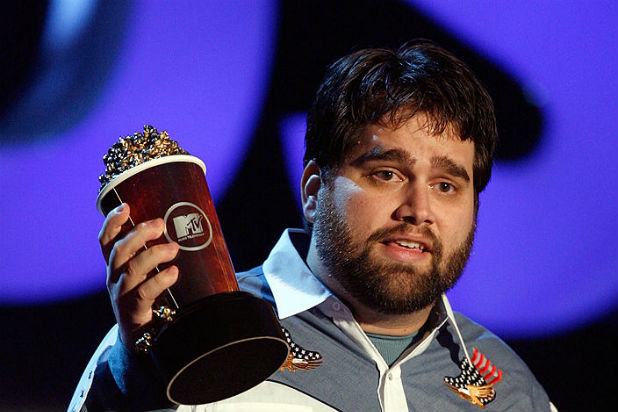 ScreenJunkies, the home of "Honest Trailers," suspended Andy Signore, creator of the popular online series, after multiple women came forward accusing him of sexual misconduct.
"We have been conducting a thorough investigation into allegations made against Andy Signore and are preparing to respond to those allegations and take appropriate action. Given the additional statements that were made today, we feel it is necessary to suspend Andy's employment while we continue our investigation.  We will take all necessary action once the investigation is fully complete," Defy Media, owner of ScreenJunkies, said in a statement Friday.
Signore has not responded to a request for comment.
Also Read: Inside the Fall of Harry Knowles and Ain't It Cool News
One woman, April O'Donnell, a ScreenJunkies fan from Wisconsin, told TheWrap that Signore tried to sexually assault her repeatedly, and threatened to get her boyfriend, Joshua Tapia, fired from his job at ScreenJunkies if she spoke out. She said she and two other women went to the ScreenJunkies human resources department in July to complain about Signore.
Another woman, Emma Bowers, said that when she worked as an intern for Signore, he came across pin-up photos she had done in the past and wrote to her about "jacking it to you in your undies!" Signore then asked Bowers to come over so he could do that in person.
"You can read a book for all I care," she quoted him saying.
Bowers added that her interactions with Signore killed her interest in pursuing a career in costume design — the field where she hoped her internship might lead.
Also Read: Birth.Movies.Death Editor-in-Chief Devin Faraci Steps Down After Sexual Assault Allegation Surfaces
"So yeh, it's not just Weinstein," she wrote, referencing Hollywood titan Harvey Weinstein, the subject of a bombshell New York Times expose about his history of payouts to women who accused him of sexual misconduct. "I wish I'd fought more, wish I'd screencapped his messages, but I was young, scared, and dumb. So I didn't. Girls in Hollywood get taken advantage of so much. I just want people to believe me when I say this happened."
Another woman, Devin Murphy, tweeted "DM's and an email he sent to me that scares me." In the DMs, he repeatedly urges her to dress up in a costume.
Signore's Honest Trailers pokes fun at popular movie and TV trailers. In the past, the series has skewed films like "Ghostbusters," "The Mummy" and "Logan." It launched in 2012 and its YouTube page has amassed over 157 million views. Screen Junkies, the channel that hosts Honest Trailers, has over 6.2 million subscribers. Signore is also the creator of Screen Junkies and the SVP of Content at Defy Media.
In 2016 and 2017, Honest Trailers was nominated for primetime Emmy Awards in the outstanding short form variety series category.