"Up in the Air," "Precious" and "Crazy Heart" are among the nominees for the 22nd USC Libraries Scripter Award, which is given annually for the best adaptation of a literary work, as determined by a blue-ribbon committee of writers, film industry figures and members of the USC faculty.
Nick Hornby's adaptation of memoir "An Education" and Neill Blomkamp's "District 9" round out the list of nominees.
Scripter Awards go both to the screenwriter and to the author of the original work upon which the screenplay is based.
Past winners of the Scripter include "No Country for Old Men," "Million Dollar Baby," "The Hours," "A Beautiful Mind," "L.A. Confidential" and last year's winner, "Slumdog Millionaire."
This year's Scripter selection committee includes writers Russell Banks, Michael Chabon and Michael Ondaatje, screenwriters Nicholas Kazan, Callie Khouri and Steven Zaillian, actors Amy Brenneman and Jamie Lee Curtis, directors Lawrence Kasdan and Gary Ross, film critics Peter Rainer and Leonard Maltin and musician T Bone Burnett, among many others. The chair is Naomi Foner.
The 22nd annual USC Libraries Scripter Award ceremony will be held on Saturday, Feb. 6, at the Edward L. Doheny Memorial Library on the USC campus.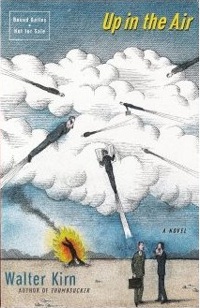 The nominees are:
Crazy Heart – Fox Searchlight Pictures
Scott Cooper, screenwriter
Thomas Cobb, author
District 9 – TriStar Pictures
Neill Blomkamp, screenwriter and author
Terri Tatchell, screenwriter
An Education – Sony Pictures Classics
Nick Hornby, screenwriter
Lynn Barber, author
Precious: Based on the Novel "Push" by Sapphire – Lionsgate
Geoffrey Fletcher, screenwriter
Sapphire, author
Up in the Air – Paramount Pictures
Jason Reitman, screenwriter
Sheldon Turner, screenwriter
Walter Kirn, author