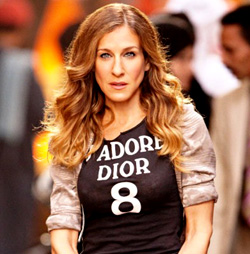 So it appears bad reviews aren't going to stop women from seeing "Sex and the City 2."
That's a good thing for Warner Bros. and New Line, because the reviews are ridiculously, breathtakingly, historically bad.
How bad? According to Rotten Tomatoes, 102 of the 119 reviews it counted for "SATC2" were "rotten" – giving it a 14% rating on its Tomatometer.
That score puts it just above the "Nightmare on Elm Street" reboot (13%), Jennifer Aniston and Gerard Butler's irresponsibly bad "The Bounty Hunter" (8%) and Brendan Fraser's latest, "Furry Vengeance" (6%) among wide releases still in theaters.
By comparison, here are Tomatometer ratings for other recent movies:
How to Train Your Dragon: 98%
Iron Man 2: 74%
Date Night: 68%
Hot Tub Time Machine: 63%
Alice in Wonderland: 51%
Just scanning the "Sex And The City 2" reviews I feel like I need an EMT's license.
For example:
"The most insulting and dangerous film for women since Pretty Woman. But with less charm."
The Tomatoes' "Sex" consensus: "Straining under a thin plot stretched to its limit by a bloated running time, Sex and the City 2 adds an unfortunate coda to the long-running HBO series."
Compared to most of 'em, that's downright glowing.
More to read:
'Sex and the City 2': Definition of Review-Proof