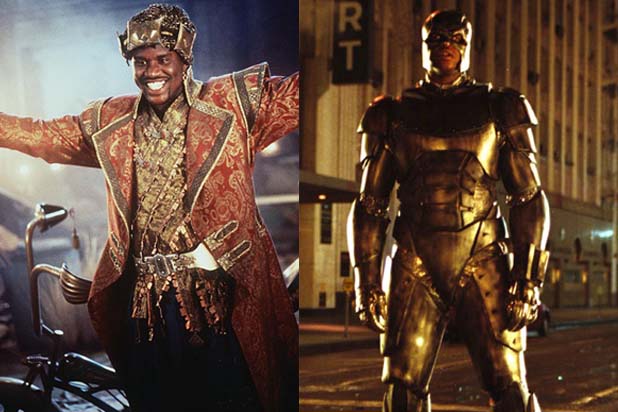 Shaquille O'Neal revealed some bad news on Wednesday for fans of his mid-'90s acting career: No, he does not want to reprise his role as the rappin' genie in a boom box in "Kazaam."
The blow to the 1996 fantasy film's cult following, however, was followed by a glimmer of hope for fans of another Shaq classic – Warner Bros. "Steel."
"I wouldn't do a remake of 'Kazaam,' but I would do another 'Steel' movie," the former NBA star wrote during a Reddit AMA session.
Also read: Shaq Gets His Own Comedy Showcase – Can Dr. O'Neal Deliver?
"Steel," a 1997 superhero movie based on the DC comic of the same name, starred O'Neal as a military weapons designer who forges a new identity to fight back against gangs that are using the very weapons he designed. The movie was critically panned, but apparently still has a very special place in O'Neal's heart.
O'Neal has been busy promoting Season 2 of his TruTV series comedy series "Upload," as well as his new beverage line, Soda Shaq. On Tuesday, he paid a visit to "The Tonight Show starring Jimmy Fallon", then he appeared on NBC morning show "Today" on Wednesday to play Willie Geist in a game of one-on-one.
Despite O'Neal's 7' 1" frame towering over Geist's 6' 4" body, the media personality still managed to make a shot.
Watch Geist follow in former teen pop star Aaron Carter's footsteps below: