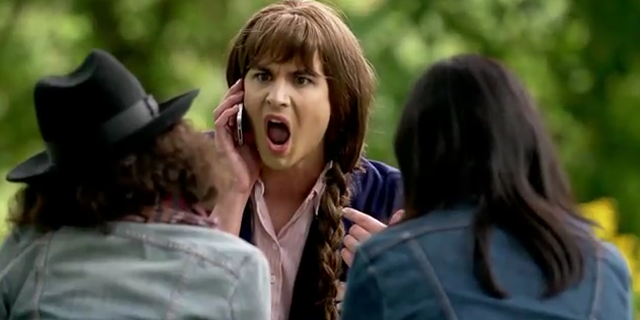 Style network has landed "Sh-t Girls Say."
Graydon Sheppard and Kyle Humphrey, the creators of the Twitter account-turned-web series, have signed a development deal to bring its character to the NBCUniversal cable network.
The series will feature the Canadian team's "Girl" character in a comedy sketch show format, which will "explore the worlds of fashion, beauty and lifestyle through her unique and comedic yet universal point of view," according to Tuesday's announcement.
Also read: Style Developing 9 New Series, Jack Osbourne Project
"Even as she finds herself in outrageous comedic situations, 'The Girl' represents our core audience – a passionista who loves fashion and entertaining," said Sarah Weidman, Style's senior vice president of original programming and development.
Meant to parody stereotypical things women say, the Twitter account launched in April 2011 and quickly grew to 1.6 million followers.
The four-episode web series and a book were released in September 2012. Juliette Lewis appeared in the first video, which quickly garnered 30 million views. Sheppard dresses in drag as the "Girl" and Humphrey plays the role of the boyfriend.
"When we created the Twitter account, we never imagined that we would parlay this into a television show," said Sheppard and Humphrey in a joint statement.
"Style is the perfect partner to bring our 'Girl' to life in fun, creative sketches and real-life situations."
Sheppard has directed commercials, music videos and short films. Humphrey's background is in writing and graphic design.
Humphrey and Sheppard are represented by Mosaic and CAA.