Jason Sudeikis confirmed on Wednesday that he too has left "Saturday Night Live," becoming the latest long-time cast member to try and make it outside the nurturing shadow of Lorne Michaels.
There have been a number of departures from the long-running late-night series this year, including Bill Hader, Seth Meyers (who'll leave to replace former "SNL" cast member Jimmy Fallon on "Late Night" when Fallon moves over to "Tonight") and Fred Armisen. But which Possibly Now Ready for Prime-Time Players will soar to Adam Sandler-like heights, and which will go down in disgraceful flames of fail worthy of "It's Pat"?
TheWrap looks at what the most recent "Saturday Night Live" graduates have in the hopper in search of some answers.
Also read: Can 'Saturday Night Live' Survive Its Cast Exodus?
Jason Sudeikis
Sudeikis, who in his 10 years on "SNL" became known for portraying Mitt Romney and Joe Biden, stars in the upcoming drug-mule comedy "We're the Millers" (out Aug. 7) along with Jennifer Aniston and Emma Roberts, and will reprise his role as accountant Kurt Buckman in "Horrible Bosses 2," due next year. There's also "Relanxious," a comedy about a woman prone to anxiety attacks who falls for a guy who suffers from agoraphobia; he stars with Olivia Wilde, Brie Larson and fellow "SNL" evacuee Fred Armisen. Sudeikis appears alongside Rose Byrne and Joe Manganiello in the romantic comedy "Tumbledown," about a woman struggling to get on with her life after the death of her husband.
Also read: Which Rapper and 'Saturday Night Live' Alums Cameo in 'Anchorman' Sequel?
Bill Hader
After eight seasons on "Saturday Night Live," the man who gave the world Stefon — and what's probably among the seven best Vincent Price imitations ever — decided to strike out on his own. Hader's post-"SNL" plate is a full one, and right in the middle of that plate is a heaping pile of beefcake. He'll star with fellow "SNL" evacuee Kristen Wiig in the comedy "The Skeleton Twins," and appear alongside another "Saturday Night Live" alum, Andy Samberg, in the comedy "The To Do List" (out Friday). There's also his role in the upcoming Larry David/Jon Hamm HBO comedy "Clear History," which premieres Aug. 10.
Hader will also be getting animated in his post-"SNL" months; he's returning to once again provide the voice of Flint Lockwood in "Cloudy With a Chance of Meatballs 2," and has a key role in the animated feature "Me and My Shadow." (He has a title role — as the voice of the shadow.) He also participates in Hulu's animated superhero comedy "The Awesomes," which is executive produced by — you guessed it — soon-to-be-former "SNL" cast member Seth Meyers. (Is there some kind of separation anxiety at play here?)
Also read: Bill Hader on Leaving 'SNL': Don't Expect a Stefon Movie
Seth Meyers
"SNL" head writer Meyers, who's capably held down the "Weekend Update" anchor's desk for the past few years, will move behind another desk next spring, taking over "Late Night" hosting duties when Jimmy Fallon replaces Jay Leno as "Tonight Show" host.
As mentioned above, Meyers is also executive producing (and providing voice talent for) the animated Hulu offering "The Awesomes." Co-created by Meyers and Michael Shoemaker ("Late Night With Jimmy Fallon"), the series chronicles the greatest superhero team in history, and what happens to them after all the most powerful members leave.
Also read: NBCUniversal Sued by Former 'Saturday Night Live' and MSNBC Interns
Kristen Wiig
Wiig proved her big-screen bona fides prior to leaving "SNL" with the 2011 raunchy big-screen comedy "Bridesmaids" — which she co-wrote and starred in. She left "SNL" at the end of last season and stars with "Glee" actor Darren Criss in the comedy "Girl Most Likely," about a once-promising playwright who's adjusting to life as an also-ran.
Wiig will also soon appear in the highly anticipated sequel "Anchorman: The Legend Continues," as well as Ben Stiller's upcoming revamp of "The Secret Life of Walter Mitty" for Twentieth Century Fox.
In addition to the "Anchorman" sequel, Wiig teams with fellow "SNL" alum-done-good Ferrell in the IFC spoof miniseries "Spoils of Babylon," about a family that made a fortune in the oil business.
Also read: 'Girl Most Likely' Review: Hey, Kristen Wiig, Put Your Bridesmaid's Dress Back On
Fred Armisen
While Armisen left people guessing about his continuing role on "SNL" with his season-closing opening number, he recently confirmed that he won't be returning to the ensemble cast, telling website Sidesplitter, "I think it's clear. I didn't do any kind of official announcement, but I really felt like it was obvious."
Armisen won't have trouble keeping busy in the post-"SNL" chapter of his life. "Portlandia," his hipster-skewering IFC series with Carrie Brownstein, was recently renewed for a fourth and fifth season, bringing the show into 2015. On the big screen, Armisen is attached to star in the upcoming comedy from "Bad Santa" director Terry Zwigoff, about an innocent man who is set up for a minor crime and placed under house arrest in his childhood home with his parents.
He also voices the character of Brainy in "The Smurfs 2," out on July 31, in addition to his role in "Relanxious."
Also read: 'SNL's' Fred Armisen to Star in Comedy From 'Bad Santa' Director Terry Zwigoff (Exclusive)
Abby Elliott
A rare legacy member of the "Saturday Night Live" cast, Elliott — daughter of "SNL" alum Chris Elliott — left the late-night show in August after appearing since 2008. Elliott initially signed on for the since-canceled Fox sitcom "Ben and Kate" while still on "SNL," but exited the project.
In lieu of "Ben and Kate," Elliott is pursuing big-screen endeavors: Next year she'll share the screen with Leighton Meester, Adam Brody, Gillian Jacobs and Gabourey Sidibe in "Life Partners." The movie centers on a pair of friends — one straight, one lesbian — whose bond is tested when the straight friend, who vowed not to get married until same-sex marriage is legal, finds herself attracted to a charming young doctor.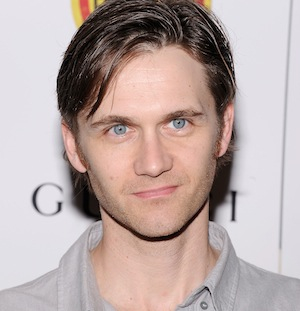 Elliott will also appear in "Teenage Mutant Ninja Turtles," due next June.
Paul Brittain
When Brittain decided to split with "SNL" after a year on the show in January 2012, the television-viewing world reacted with a shocked, "Which one was he again?" But fear not; the man who played "Sex" Ed Vincent has landed on his feet. He fills the small-but-crucial role of Male Cheerleader in the comedy sequel "Grown Ups 2."