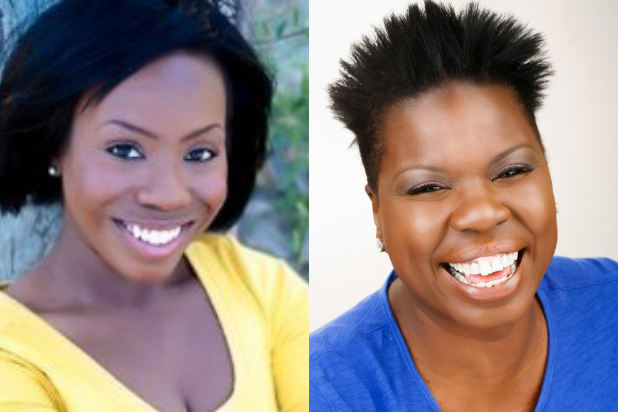 Turns out that "Saturday Night Live" didn't just find one African-American woman in its unpublicized but highly-reported audition process — it found three.
In addition to new cast member Sasheer Zamata, "SNL" has hired LaKendra Tookes and Leslie Jones to join the writing staff, beginning on Monday. Both were found in the New York and Los Angeles auditions that netted Zamata a much-coveted and anticipated spot in the cast.
Tookes is a reporter and actress. Jones is a stand-up comic who has appeared in films "National Security" and "Lottery Ticket," and on TV in her comedy special "Problem Child, as well in a guest spot on "Chelsea Lately."
See video: Meet Sasheer Zamata: New 'Saturday Night Live' Cast Member Is Really, Really Funny
Zamata, whose hire was revealed on Monday, fulfills Lorne Michaels' long-running sketch comedy show's glaring lack of a black female cast member. Tookes and Jones are a perhaps unintended, indirect bonus of the much-debated need.
The story first gained traction early in the "SNL" season when cast member Jay Pharoah discussed his perceived lack of diversity in his castmates, imploring Michaels to hire a black woman. Veteran Kenan Thompson defended his boss and downplayed any controversy, but the media picked it up from there.
See video: 'SNL': Justin Timberlake Impersonates Jimmy Fallon, Madonna Crashes 'Barry Gibb Talk Show' (Video)
While hired to hunker down in the writer's room, it would not be unusual for the new writers to appear on-camera as "SNL" scribes have done in the past. Writers have also transitioned into cast members — most recently in the form of the graduated Mike O'Brien — and vice versa.
"Saturday Night Live" returns Jan. 18, with rapper Drake as host and musical guest. The show will mark the debut for all three ladies. The following weekend, "Wolf of Wall Street" star Jonah Hill hosts with U.K. band Bastille.
Watch Tookes' character reel and Jones' acting reel: