"Sons of Anarchy" creator Kurt Sutter reacted to former cast member Jonathan "Johnny" Lewis' death Thursday morning, calling Lewis an "extremely talented guy" who had "lost his way."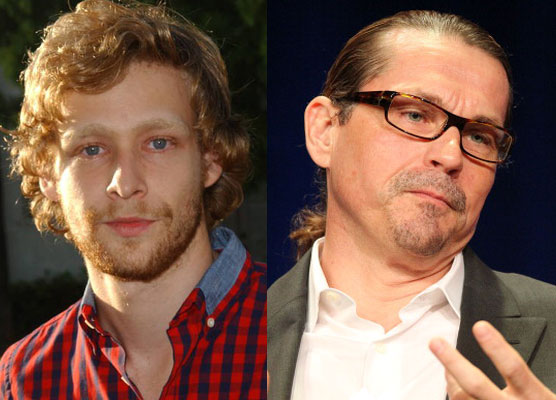 Sutter also said that the circumstances of Lewis' death — according to police, he fell from a roof after allegedly murdering his landlord — weren't shocking to him.
Also read: "Sons of Anarchy" Creator Kurt Sutter on Why What Happened Had to Happen
"Not sure if folks know this yet, but Johnny Lewis (Halfsack) died last night," Sutter wrote in a post on social network Whosay. "It was a tragic end for an extremely talented guy, who unfortunately had lost his way."
Sutter added, "I wish I could say that I was shocked by the events last night, but I was not. I am deeply sorry that an innocent life had to be thrown into his destructive path."
Also read: "Sons of Anarchy" Actor Johnny Lewis Dead After Allegedly Killing Landlord
Lewis played Kip "Half Sack" Epps on the series for 26 episodes, leaving after the 2009 season. "Johnny wasn't happy with the show," Sutter said in an interview following Lewis' departure. "Creatively, he really wanted out of his contract. We had ongoing conversations, and we decided we'd find some noble way for him to go."
Police told TheWrap on Thursday that Lewis, 29, is believed to have murdered Catherine Davis, 81, at her home in the Los Feliz neighborhood of Los Angeles on Wednesday. Lewis, who is believed to have been renting a room from Davis, died after falling from a roof in the neighborhood, police said.