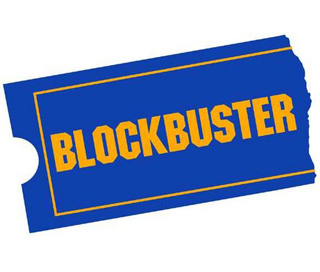 Blockbuster publicly called on Hollywood studios for help as it weathers a liquidity crisis — and so far its appeals haven't been in vain.
A pair of new agreements with 20th Century Fox and Sony Pictures will give the troubled movie rental chain access to those studio's new releases the day their DVDs hit stores, Blockbuster announced on Wednesday.
Many of the specifics of the deals were not disclosed, but in exchange for getting new releases before key competitors such as Netflix and Redbox, Blockbuster gave those studios first lien on its Canadian assets.
"Netflix and Redbox are single channel providers that provide movies in bulk," Blockbuster Chairman and CEO James Keyes told TheWrap. "We provide a special link in the distribution chain of home entertainment, by introducing our customers to hundreds of movies that aren't box office hits or never find their way to theaters, in addition to movies like 'Precious' or 'Avatar.'"
Blockbuster and the studios have also reportedly reached in agreement limiting the Dallas based chain's upfront costs on DVDs and Blu-rays, a key component as the company moves to cut overhead and improve cash flow while dealing with cutting back on some $975 million in debt.
The move by Fox and Sony, follows a similar pact with Warner Bros., which announced last month that it was freeing Blockbuster from having to adhere to the same 28-day release window it demands that Netflix and Redbox honor. Netflix arranged its own deal last January, agreeing to the delay on offering new releases to subscribers in exchange for increasing the number of catalogue and direct-to-video titles available for instant streaming on its site.
Despite the support its received from Hollywood, Blockbuster is still struggling with quashing bankruptcy rumors and the bad press related to billionaire investor Carl Ichan's decision last week to sell more than 14 million of his shares in the company.