Sony Pictures Business Affairs head Andrew Gumpert is leaving the studio, TheWrap has learned.
Tom Rothman, Sony's motion picture group chairman, notified staff of Gumpert's exit in a memo on Tuesday morning.
"Andrew has expertly guided SPE through some of the studio's biggest and most complex deals, and made possible many of our greatest successes. I wish him all the best in the next chapter of his career," Rothman wrote in the memo obtained by TheWrap.
Also Read: Sony Pictures Bumps Stephen King's 'Dark Tower' to Summer 2017
Numerous reports said that Gumpert is one of several legacy executives to clash wth Rothman and his vision of late.
Gumpert rose through a Sony largely run by former Motion Picture Co-Chair Amy Pascal. Rothman was named to the top job by Sony Entertainment CEO Michael Lynton in February 2015, on the heels of a the studio's devastating hack.
"Tom has a shop to run," one individual familiar with the matter told TheWrap.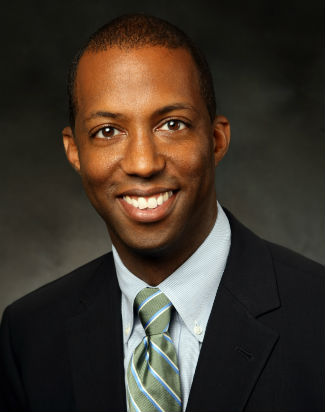 Gumpert is well respected in town, the insider added, but Rothman is executing a long-term vision of Sony Pictures and its imprints like Columbia and TriStar. The departing Gumpert will be replaced by current Columbia Pictures Business Affairs EVP Mike Marshall, who previously held posts at Universal and MGM.
Also Read: Sony Pictures Bumps Stephen King's 'Dark Tower' to Summer 2017
Gumpert was promoted to president of worldwide business affairs and operations for the Sony Pictures Entertainment Motion Picture Group in November of last year. He previously served in a similar role at Columbia.
In addition to his deal-making responsibilities, Gumpert was directly involved with the studio's most high-level strategic planning, including overseeing (along with the studio's CFO, Stefan Litt) relationships with its outside financing partners, such as Lonestar Capital and Village Roadshow.
Gumpert's promotion came at the end of a crucial stabilizing period for the studio. In 2014, the studio was crippled by a computer hack that ground operations to a virtual halt. Since then, the studio has had several high-profile films underperform at the box office, including the "Ghostbusters" reboot, Adam Sandler's "Pixels," and Cameron Crowe's "Aloha."
Read the full memo below:
Good morning,

I am writing to inform you of some important changes taking place within Business Affairs in the Motion Picture Group.

Andrew Gumpert, President of Business Affairs for MPG, will be leaving the company this week. Concurrent with Andrew's departure, Mike Marshall will be promoted to President of business affairs for Columbia Pictures.

I want to thank Andrew for his years of outstanding service to SPE. Andrew has expertly guided SPE through some of the studio's biggest and most complex deals, and made possible many of our greatest successes. I wish him all the best in the next chapter of his career.

Mike is an absolute pro with firm commitment to our mission, and I am thrilled to have him at the helm of business affairs at our flagship label. We anticipate a seamless transition.

For the last 20 months, we have worked together to restructure and strengthen the Motion Picture Group. As you all know, the kind of wholesale change we are working towards is a challenging effort that takes time, and I want to thank all of you for your ongoing commitment. We are feeling very good about our recent results, as evidenced by the recent quarterly earnings report, and, moving forward into 2017, confident in our new slate and turnaround efforts overall.

Please join me in thanking Andrew for his contributions to SPE and congratulating Mike on his promotion.

Tom