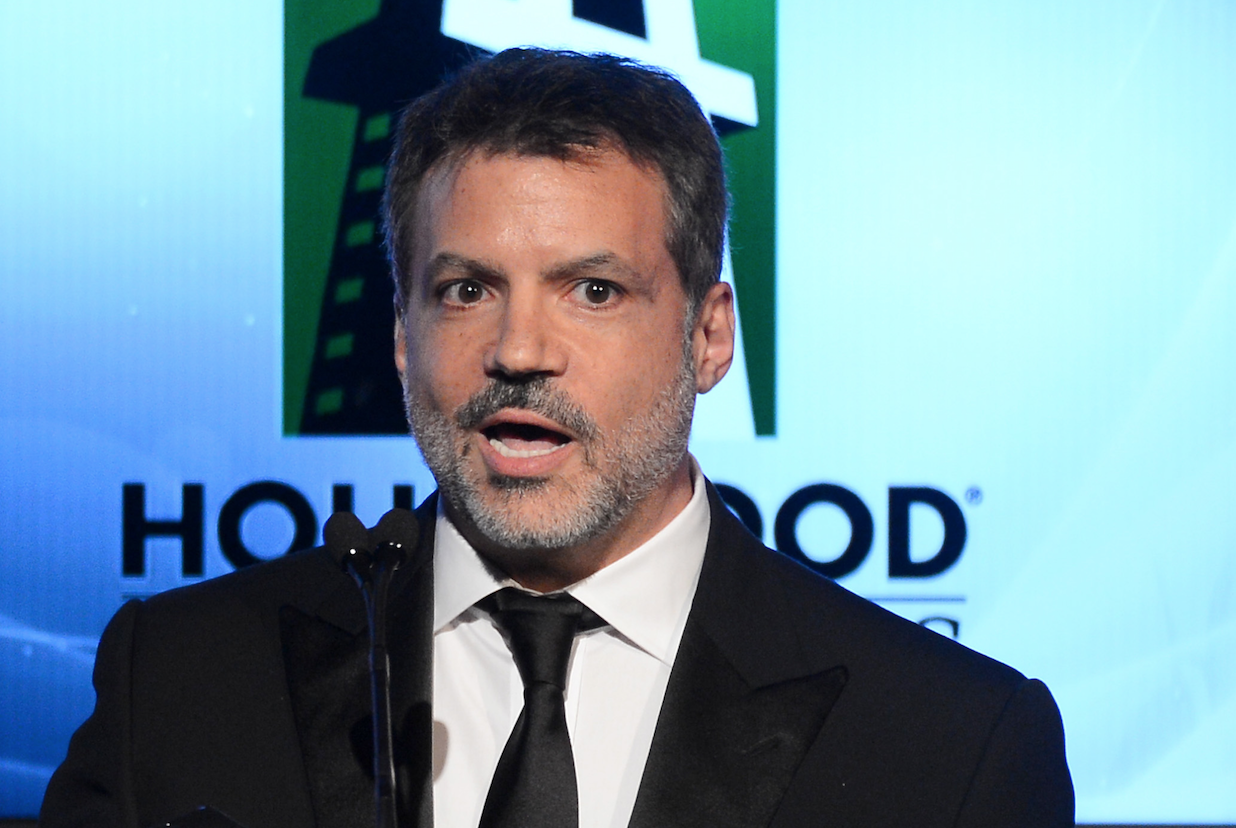 Sony Pictures Entertainment has tapped "The Social Network" producer Michael De Luca as president of production for Columbia Pictures, the studio said Friday.
De Luca has a long-standing relationship with Columbia, where he has had a production and development deal since 2004. In his new role, he will partner with Hannah Minghella and will report to Doug Belgrad, President, Columbia Pictures.
At Columbia, De Luca has fielded a number of critically acclaimed dramas such as "Captain Phillips" and "Moneyball," as well as more commercially oriented entertainments such as the "Ghost Rider" franchise. De Luca should join the studio in his new capacity by the end of next February, according to Sony insiders.
He also has two projects set up at Universal Pictures —  Universal and Focus' "Fifty Shades of Grey"and "Dracula Untold" — which he will continue to be involved with until they are completed, according to an individual with knowledge. "Dracula Untold" hits theaters on Oct. 17, 2014 and "50 Shades" will premiere on Feb. 13, 2015.
Also read: Sony Pictures Trimming First-Look Deals and Summer Slate, 'Demanding Higher Standard' for Greenlight
"Mike has worked with us on several of our highest-quality and most commercial recent films, and he's nurtured many of our generation's most important filmmakers," Belgrad said in a statement. "Likewise, Hannah is a tremendous creative executive who has made major contributions to our entire slate, in particular our key 'Spider-Man' and 'Jump Street' franchises. Together, Hannah and Mike will be a formidable team."
De Luca's accession comes as Sony is trying to recover from a summer that saw the failure of big-budget films such as "White House Down" and "After Earth" and a failed, but still bruising public relations campaign by investor Daniel Loeb to convince Sony to spin off Columbia and its other entertainment assets into a separate company.
Also read: Sony to Cut More Than $100M in Coming Months
Loeb argued that the studio had grown too profligate, and while Sony's leadership rejected his pleas to divest the company of its movie and TV business, Chief Executive Officer Kazuo Hirai publicly stated that the studio needed to improve its greenlighting process. To that end, studio brass held an investor day last month during which Sony Entertainment CEO Michael Lynton promised a "new era of greater accountability and transparency" that will result in fewer films being made. The studio will reduce the number of films it makes from roughly 20 annually to closer to 18 each year and will cut $100 million in staff and overhead costs.
De Luca and Minghella have been tasked with attracting top talent and developing relationships with filmmakers — something the studio has done successfully with the likes of Seth Rogen ("This is the End"), Marc Webb ("The Amazing Spider-Man") and Neill Blomkamp ("District 9").
De Luca previously played a similar role at DreamWorks, where he served as head of production, overseeing the day-to-day operations of the live-action division and the production of such films as "Old School" and "Anchorman."
He previously spent seven years as president and COO of New Line Productions, working on the "Rush Hour" and "Austin Powers" franchises and helping to launch the careers of filmmakers like Paul Thomas Anderson and David Fincher, by taking bets on "Boogie Nights" and "Seven," respectively.
"My years as a producer with Columbia have been the happiest of my life, and I consider Amy, Doug and Hannah to be three of the best and most talented executives working today. I'm honored to be formalizing my relationship with the studio and look forward to working with the team to reach new heights," De Luca said in a statement.